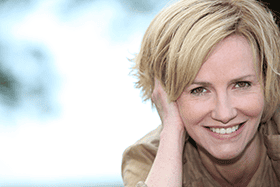 Before you make a decision regarding cosmetic surgery it is strongly suggested that you schedule a consultation with Dr. Raskin. Prior to your consultation, a welcoming staff member will request you fill out a questionnaire in order for our office to fully understand your goals, needs, and medical history.
During your consultation, Dr. Raskin will perform a comprehensive physical examination and discuss any health issues related to your procedure. At this time you will also have an opportunity to review before-and-after photographs of Dr. Raskin's other patients, whom you may contact for further information.
Should you choose to undergo a cosmetic procedure, Dr. Raskin and her staff will spend as much time as necessary thoroughly answering your questions and explaining all stages of the procedure in detail. Contact our office today to schedule your cosmetic consultation with Dr. Raskin.
LOCATION
PRIVATE OFFICE
Dr. Raskin performs all outpatient procedures in her new state-of-the-art facility at the Greenwich Plastic Surgery Center conveniently located within her office in central downtown Greenwich. Her private office allows her to maintain a private and discreet environment for her patients.
The Greenwich Plastic Surgery Center is AAAASF certified and all procedures are performed under the supervision of a Board Certified Anesthesiologist, and monitoring before and after surgery is performed by Registered Nurses.
We also provide a package for traveling patients.
PRIVATE, DISCREET AND CONFIDENTIAL
Confidentiality is strictly maintained. Upon arrival, you are assigned a private room where you will also recover following the procedure. If necessary, an overnight stay is easily arranged.
Traveling Patients
Many patients from around the United States and even other countries come to Dr. Raskin's Greenwich, Connecticut office for plastic surgery procedures. As part of meeting your unique needs with customized care, she also provides travel packages to make the process of enhancing your body more affordable and convenient. In addition, we can recommend several local hotels, like the Delmar Hotel, Homestead Inn, and The J House Hotel, to make your stay, pre-operative care, and recovery as pleasant as possible.
The J House
1114 E. Putnam Avenue
Riverside, CT 06878
203-698-6980
Delamar Hotel
500 Steamboat Rd
Greenwich, CT 06830
203-661-9800
www.delamargreenwich.com
Homestead Inn
420 Field Point Road
Greenwich, CT 06830
203-869-7500
www.homesteadinn.com