Conveniently located for Fairfield County & Westchester patients

Women who are considering a breast augmentation around the Connecticut area can benefit from our state-of-the-art 3D simulator (powered by Arbrea Labs). With this novel app solution, interested breast surgery patients can test their desired breast size and see the results in REAL-TIME! Being able to see a 3D rendering of different breast sizes helps to eliminate any guesswork for picking the ideal breast size.
3D Breast Augmentation Consultation with Dr. Raskin
In a first video consultation, you can discuss your ideal breast size and see a 3D simulation with Dr. Elsa Raskin in her Greenwich office.
During the consultation with Dr. Raskin, you will discuss further details regarding the desired breast size.
In addition to the 3D simulation, we use trial implants to find the appropriate implant size to fit your body shape. We use proven and safe implants.
Many women want a relatively natural change. The new breast size should be chosen in such a way that the breast fits into the overall picture of the own body. The 3D simulation and trial implants help us to do this.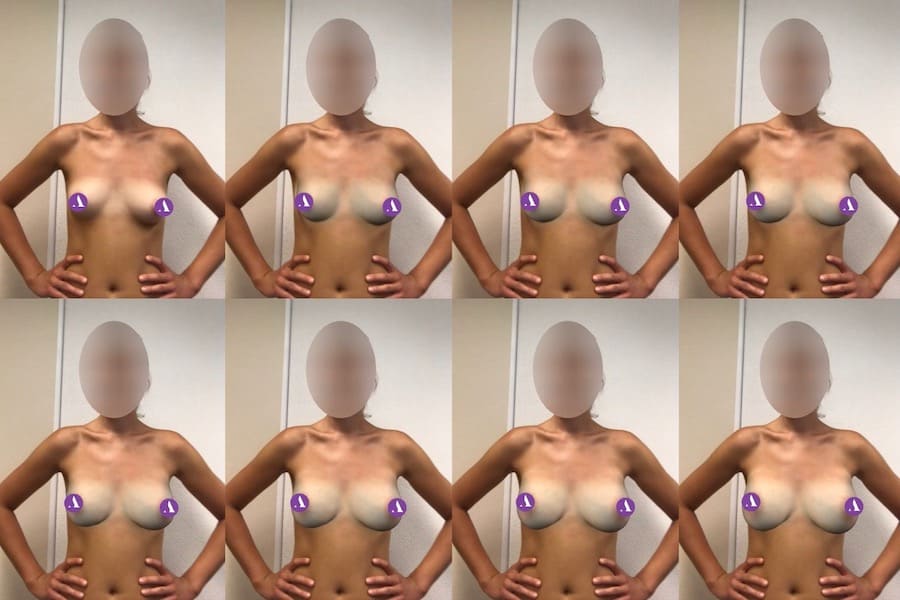 To learn more about the breast augmentation procedure, visit our procedure page or contact our office at 203-861-6620.