Conveniently located for Fairfield County & Westchester patients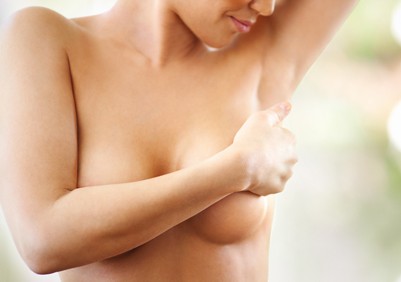 Fat grafting with lipo transfer is an exciting advancement in breast augmentation techniques. This dual benefit procedure involves removing fat from one area of the body with liposuction and using it to increase volume in another area. This efficient procedure is an effective option for primary breast augmentation as well as correcting or balancing with breast reconstruction.
HOW FAT TRANSFER BREAST AUGMENTATION WORKS
Although fat grafting breast augmentation is a cutting edge cosmetic procedure, the concept is relatively simple. The first step of the procedure involves carefully removing fat – commonly from the abdomen, thighs or hips –utilizing liposuction. The carefully removed fat is then strategically injected into the breasts to increase volume or improve shape. Dr. Raskin uses autologous fat to reconstruct and augment breasts. She is able to rebuild an entire breast with the patient's own fat, using the Revolve® fat transfer technique to ensure a high fat cell survival rate. This assures the long-term survival of the transferred fat.
EXCELLENT OPTION FOR POST-MASTECTOMY RECONSTRUCTION
This procedure is especially effective for women who have had a mastectomy because the procedure can recreate your breasts utilizing your own fat with no surgery or the resulting scars. The only tools utilized are needles and syringes, meaning no incisions and minimal patient trauma.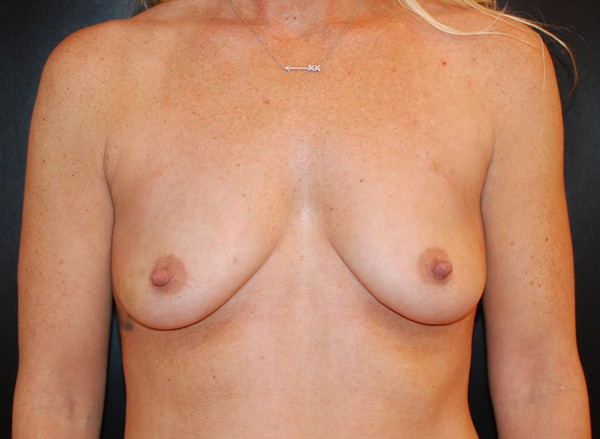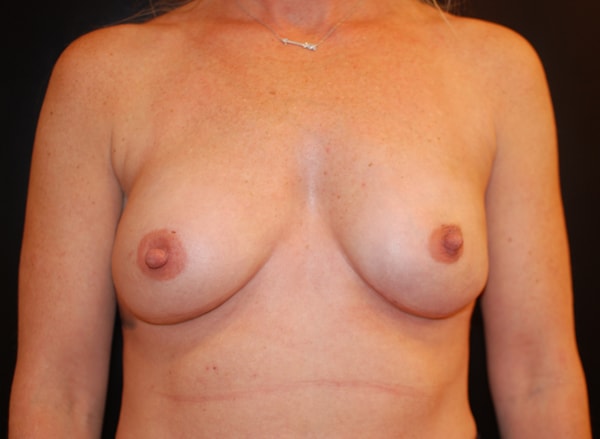 * Individual results may vary.
Photo Gallery
View before-and-after pictures of real patients of Dr. Elsa Raskin
Dr. Raskin's experience, attention to detail and unwavering commitment to providing the highest quality outcomes means she utilizes only the most reliable fat transfer techniques, resulting in a high fat cell survival rate and beautiful results.
THE BENEFITS OF FAT TRANSFER BREAST AUGMENTATION
There are a variety of benefits to utilizing fat transfer for your breast augmentation procedure, including the avoidance of difficulties and complications involving implants.
Your own fat is easily reabsorbed by the body
The results look and feel natural because it is your own fat
No incisions, no stitches
No general anesthesia
Significantly reduced risk of rejection problems
No loss of nipple sensation
No breastfeeding difficulties
Only minimal discomfort
Contours and removes excess fat from the donor site
Minimal downtime
What is the cost of Natural Breast Augmentation?
Though pricing can vary significantly based on the scope and individual needs of the patient, the typical price range is $4,000-$6,000.