Conveniently located for Fairfield County & Westchester patients
WHAT IS A BREAST LIFT?
Breast lift surgery performed to reshape and raise sagging breasts and to reduce the size of the areola. It can also be performed with implants to increase the volume and firmness lost over the years due to pregnancy, weight loss, or aging.
THE PROCEDURE
Breast lift surgery typically takes about an hour and a half to three hours to perform and usually requires general anesthesia. The type of breast lift surgery depends on the amount of skin that needs to be removed to create the desired lift. Minimal lifts consist of an incision that is confined to a circle around the areola. Moderate lifts require both vertical and areola-area incisions. If the breast lift is substantial, an anchor-shaped incision that follows the breast's natural shape will be made. After the incisions excess tissue is removed, the nipple and areola is repositioned, and the breast is lifted and shaped.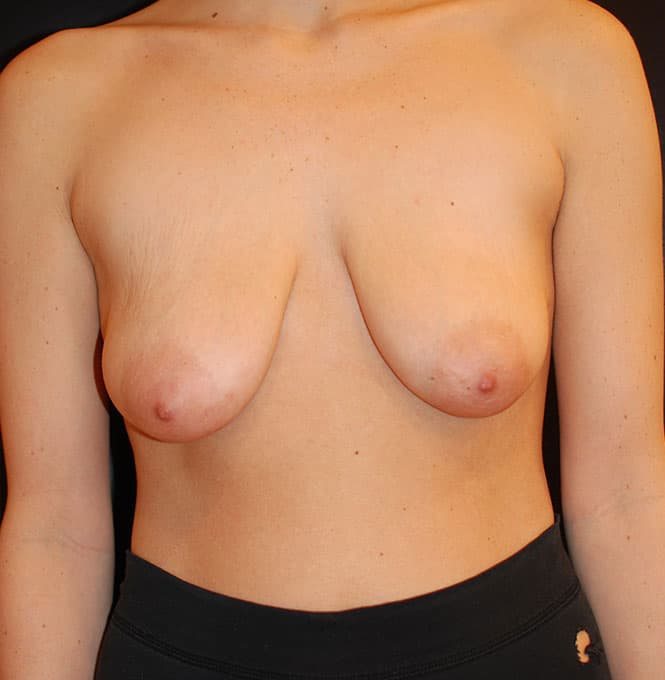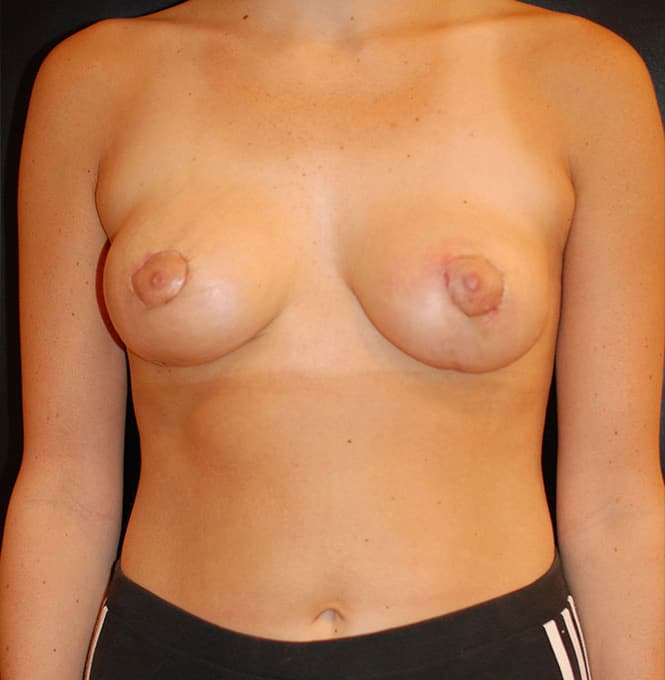 * Individual results may vary.
Photo Gallery
View before-and-after pictures of real patients of Dr. Elsa Raskin
POST-OP AND RECOVERY
Your breasts will be wrapped in bandages after your procedure and remain there for two days. Then you will be required to wear a sports bra with a front zipper 24 hours a day for three to four weeks. Stitches will be removed after about a week or two and the initial swelling will begin to subside, revealing their new shape. You will need to avoid strenuous activity for three or four weeks after surgery and it can take over a week to be able to return to work. The swelling that occurs can cause a loss of sensation to your breasts and nipples, but this will fade within six weeks. Rarely does this numbness last for more than a year, but it can potentially be permanent.
What is the Cost of Breast Lift?
Though pricing can vary significantly based on the scope and individual needs of the patient, the typical price range is $5,000 – $7,000.
"I WOULD RECOMMEND DR. RASKIN, WITHOUT RESERVATION, TO ANY WOMAN PURSUING A BREAST LIFT WITH IMPLANTS."
I had been considering a breast lift with implants for quite some time and I consulted with several different doctors regarding this procedure. It was not until I met with Dr. Raskin that my concerns were alleviated. Dr. Raskin's knowledgeable and professional manner helped me understand all of the options available to me. She worked very closely with me to ensure that my desired outcome would be realized. I would recommend Dr. Raskin, without reservation, to any woman pursuing a breast lift with implants. T.G., Breast lift with augmentation
RISKS OF BREAST LIFT SURGERY
Potential complications after breast lift surgery include infection, bleeding, adverse reaction to anesthesia, asymmetry, and loss of sensation in the nipple and surrounding tissue. Scarring will occur with breast lift surgery. These risks very rarely occur and Dr. Elsa Raskin has performed several breast lift procedures with exceptional results.