Conveniently located for Fairfield County & Westchester patients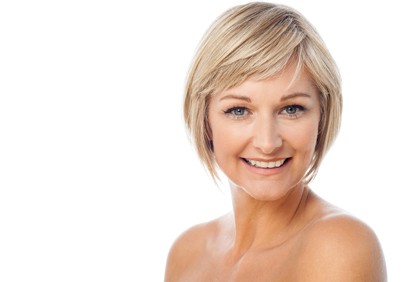 Although fine lines and wrinkles are a part of the natural aging process, they can make you appear older than you actually are. Plastic surgeon Dr. Elsa Raskin offers BOTOX Cosmetic, Dysport, and Xeomin injections at her Greenwich, CT, practice to address these cosmetic concerns.
These nonsurgical cosmetic treatments are approved by the FDA for cosmetic wrinkle reduction and are a quick, safe, and affordable alternative to surgery that can help improve your overall appearance.
These injections work by immobilizing the facial muscles that cause lines and furrows, especially around the eyes and forehead.
WHAT IS BOTOX COSMETIC?
BOTOX Cosmetic is a nonsurgical cosmetic treatment that uses injections to relax muscles and smooth fine lines and wrinkles on the forehead and around the mouth and eyes. BOTOX Cosmetic was approved by the FDA in 2002 and has become a popular treatment to combat the common signs of aging, such as laugh lines and crow's feet. BOTOX Cosmetic injections temporarily inhibit repetitive muscle movements that cause these lines and wrinkles.
"SHE TRULY DESERVES THE ACCOLADES SHE RECEIVES AS ONE OF THE BEST DOCTORS IN CONNECTICUT."
Anonymous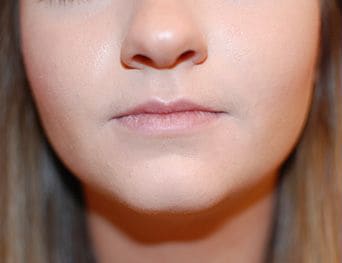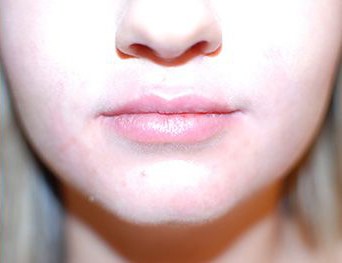 * Individual results may vary.
Photo Gallery
View before-and-after pictures of real patients of Dr. Elsa Raskin
Are You a Candidate?
BOTOX Cosmetic is a good treatment option for anyone looking for an effective and timely solution to create a more youthful appearance. For those patients who would like a more dramatic transformation, Dr. Raskin can perform a full facelift. To qualify for this procedure, it is important that you are over 18 years old, in good overall physical health, not pregnant or nursing, and do not have a neuromuscular disorder.
WHAT TO EXPECT DURING THE BOTOX PROCEDURE
Dr. Raskin is a skilled and highly trained plastic surgeon who has been delivering excellent results in the Greenwich area for more than 15 years. She will use a small needle to inject BOTOX Cosmetic under the skin into the muscles around your eyes, forehead, or mouth to reduce minor to moderate wrinkles.
In most cases, Dr. Raskin can administer the injection in as little as 15 minutes, and you can return to daily activities immediately. For more pronounced wrinkles, we can provide dermal fillers, such as JUVÉDERM® and Radiesse®.
BOTOX Cosmetic is a non-surgical cosmetic treatment that uses injections to relax muscles and smooth fine lines and wrinkles on the forehead and around the mouth and eyes.
"THERE IS NO DOCTOR I TRUST MORE."
"There is no doctor I trust more than Dr. Raskin. I could write endlessly about her abilities and bedside manner, but, I say this, go see for yourself. You will feel at ease and know you have found the right person the moment you meet her."
RESULTS, RISKS, AND BENEFITS
BOTOX Cosmetic requires minimal recovery time and is a proven, safe, and cost-effective method for rejuvenating your appearance. Results can be seen in two to three days and can last approximately three to four months. To maintain your results, we recommend routine follow-up appointments.
Although the side effects of BOTOX Cosmetic are minimal, it is possible to experience some temporary redness, bruising, swelling, and numbness at the injection site for the first few days. In rare cases, patients may experience headaches and asymmetry, such as drooping eyelids. Your risks are likely to be minimal when you choose a qualified and experienced doctor like Dr. Raskin.
WHAT IS DYSPORT?
Dysport is another popular FDA-approved treatment for facial age lines and wrinkles like crow's feet, glabellar lines, and horizontal forehead wrinkles. Like Botox, Dysport is minimally invasive and works by reducing the movement of muscles in the targeted treatment area, resulting in a reduction in the appearance of age lines.
Dysport contains the same active ingredient as Botox: botulinum toxin type A. Unlike Botox, it also contains other supporting ingredients like milk protein and human albumin. If you have a milk protein allergy, make sure to mention this during your consultation.
PREPARING FOR A DYSPORT TREATMENT
Preparing for this treatment is very simple. To avoid complications please avoid alcohol the week prior treatment, and you may be instructed to avoid medications such as:
Sleeping aids
Cold medications
Muscle relaxants
Allergy medications
Blood thinners
THE DYSPORT TREATMENT PROCESS
A Dysport treatment only takes around 15 minutes to perform. At the start of the session, the skin is cleansed. The injection sites are then carefully marked as a guide for the injector. Finally, Dysport injections are delivered to the marked injection sites.
Dysport's results last three to four months. After this time, patients can return for maintenance treatments.
AFTER YOUR DYSPORT TREATMENT
Dysport will not require any downtime or recovery time, making it easy to get a treatment on your lunch break. Minor redness, bruising, and swelling may temporarily be present but will soon fade.
HOW MUCH DO BOTOX COSMETIC AND DYSPORT COST?
The price of a BOTOX Cosmetic or Dysport treatment varies based on the specifics of each case. Cost depends on the number of units required, along with the number of injections needed.
Why Should I Get BOTOX?
BOTOX is a popular facial rejuvenation procedure — and for good reason. It offers a host of advantages to the patient, including:
Enhances natural beauty: A major benefit of BOTOX treatment is that it is a safe, effective, and time-efficient way to boost your natural beauty. This treatment can eliminate stubborn signs of aging that can negatively impact your look, such as fine lines. When these things are eliminated, you may find that you look like a younger, more refreshed version of yourself. You may even be more comfortable interacting with others when you feel that you look your best.
Fast treatment: A "lunchtime procedure" is a term for cosmetic or beautifying treatments that can be completed quickly and with little to no downtime — something you could have done during your lunch hour. BOTOX treatment falls squarely into this category due to its ability to be administered quickly. Because it is such a fast procedure, it may be tempting to assume that any practitioner can administer BOTOX. This is not the case; to minimize the risk of side effects or unpleasant complications, it is necessary to seek treatment from a skilled and experienced plastic surgeon, like Dr. Raskin.
Fast results: It is incredibly satisfying to see the results of your cosmetic treatment. When you get BOTOX, your beautiful new look can be observed in as little as a few days. Results can easily be maintained with Dr. Raskin through subsequent BOTOX sessions.
Customized treatment: Dr. Raskin believes that every patient needs care that is tailored to their needs. You can enjoy the benefits of personalized treatment with BOTOX, which will be used to improve your unique problem areas to help achieve the desired results. BOTOX can be used to treat all skin types and skin tones, making it a great option for patients.
BOTOX FAQ
Does treatment hurt?
Dr. Raskin is a highly skilled plastic surgeon with years of experience administering BOTOX injections safely and with minimal pain. Numbing agents can be applied to the treatment area to reduce discomfort during treatment.
Will I look as if I have had work done?
Dr. Raskin is skilled at crafting natural-looking, beautiful results. She will skillfully inject just the right amount to treat the affected area without affecting the surrounding muscles. This technique can allow patients to retain more of their natural facial expression.
Can I combine BOTOX with other treatments?
Dr. Raskin knows that patients are not always aware of the exact treatments they may need to achieve a certain result. If you are interested in BOTOX but have other cosmetic concerns, Dr. Raskin can recommend procedures that produce results complementary to those achieved through BOTOX.
Are there any activities I should avoid after my procedure?
You will be given detailed instructions following your BOTOX treatment, including anything you should avoid. Typically, precautions include:
Avoid rubbing the area around the injection site.
Apply your makeup carefully, ensuring you do not press hard on or near the treatment area.
While you can resume your regular activities, you will need to wait a few hours before engaging in rigorous physical activity, such as working out.
REJUVENATE YOUR APPEARANCE TODAY
BOTOX Cosmetic is an effective treatment option for temporary reduction of fine lines and wrinkles. Many patients choose to receive these injections before a special event, such as a wedding or class reunion.
If you are interested in rejuvenating your appearance with this popular cosmetic treatment, call our office at 203-861-6620 or contact us to schedule your consultation with Dr. Raskin.