Breast Reduction
Conveniently located to serve the Connecticut, New York, and the Tri-State area
WHAT IS BREAST REDUCTION SURGERY?
The problems that come with being a woman with large breasts are numerous. Many of these women suffer from back and neck pain, skin irritation, skeletal deformities, breathing problems, and annoying indents created by bra straps. An effective solution to these many problems is a breast reduction, a procedure that removes skin, fat, and glandular tissue from breasts which makes them smaller, lighter, and firmer.
Breast reduction surgery typically takes about two to three hours to perform and it requires an outpatient visit under general anesthesia. Most patients have the best results with a vertical or short scar reduction which involves making vertical incisions around the areola. If additional tissue removal is required, an anchor-shaped incision is made around the areola and in the crease under the breast. After incisions are made, fat, tissue, and skin is removed and the areola is repositioned. Occasionally liposuction is needed to remove extra fat around the area.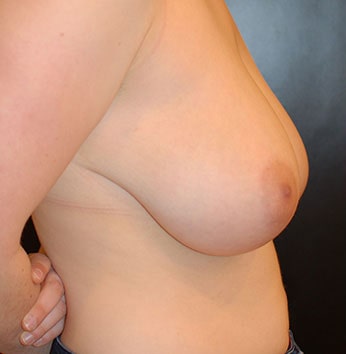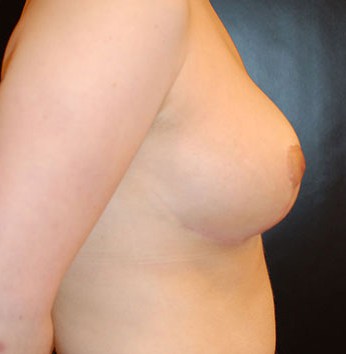 * Individual results may vary.
Photo Gallery
View before-and-after pictures of real patients of Dr. Elsa Raskin
In most breast reduction procedures, the nipples will stay attached to the nerves and blood vessels. However, if the breasts are extremely large, it's possible that the nipples will need to be removed and repositioned, which will create a loss of sensation in the nipple and the surrounding area.
Breast Reduction Testimonial
Breast Reduction Incision Options

A breast reduction can be performed using a number of different incision options. To choose the right incision for you, Dr. Raskin will consider factors such as your aesthetic goals and your frame. The following incision techniques are available:
Crescent – Ideal for the smallest degree of lift. The crescent incision is made along the top border of the areola.
Peri-Areolar – Ideal for a small to moderate lift. The peri-areolar incision is circular and is made around the border of the areola.
Lollipop– Ideal for a moderate lift. The lollipop incision is made around the areola and then down from the areola to the breast fold.
Anchor – Ideal for the largest degree of lift. The anchor incision is a vertical incision from the areola down to the breast fold and a curving horizontal incision across the fold.
Anchor with areola reduction – Ideal for situations where the areola must be reduced in size to better fit the new dimensions of the breast. This version of the anchor incision also includes a circle around the areola.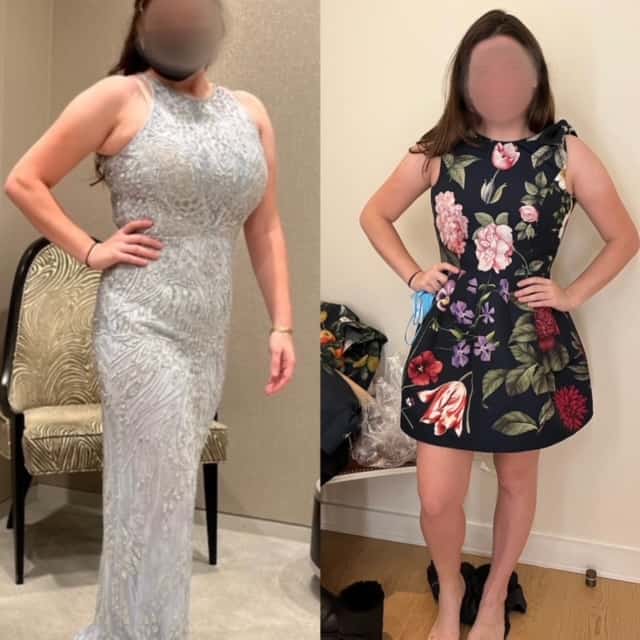 SUPEROMEDIAL PEDICLE BREAST REDUCTION
One technique that Dr. Raskin frequently performs is the superomedial pedicle breast reduction. In a breast reduction, the nipple-areolar complex (the areola and the nipple) is moved in order to better fit the new dimensions of the breast. While it is being moved, it is usually still connected to its original location in order to preserve its blood supply.
A pedicle is a term for the section of tissue that connects the nipple-areolar complex to its original site. "Superomedial" means above and towards the midline. With the superomedial pedicle technique, the blood supply is maintained through the second and third superficial branches of the internal mammary artery. Using the superomedial pedicle instead of another pedicle option allows the cleavage to be preserved and helps to create an aesthetically appealing shape for the breasts. It also offers a great deal of flexibility and control for the surgeon.
POST-OP AND RECOVERY
After your breast reduction procedure, small drainage tubes may need to be inserted into each breast. Your chest area will be wrapped in bandages and you will be required to wear an elastic surgical bra. The bandages will be removed in about two days and you will be required to wear the bra for several weeks. Most patients return to work in about one week and can resume full activities in about 4-6 weeks. Pain is common after breast reduction surgery, especially during your first post-op menstruation. It may also occur in random bursts for months after the surgery. Numbness or loss of sensation is expected but will fade in 6 weeks to a year. Rarely is this loss of sensation permanent.
"Nothing gives me more satisfaction than the pride my patients have in their new transformed bodies or faces after they see their final outcomes."
Dr. Elsa Raskin
IDEAL CANDIDATES
Ideal candidates for a breast reduction (also called a reduction mammoplasty) are often women who are experiencing emotional, social, and/or physical issues due to oversized breasts. These issues are negatively affecting their quality of life.
The best candidates for breast reduction surgery have realistic expectations, feel their breasts are too large for their body and are in overall good health. If you are pregnant or plan on becoming pregnant in the near future, you might want to want on any breast surgery. Pregnancy and breastfeeding can alter the breast tissue.
Good candidates are also willing to quit smoking several weeks before the surgical session and for the entirety of recovery. Smoking can lead to complications and can prolong the healing process.
What is the Cost of Breast Reduction?
Though pricing can vary significantly based on the scope and individual needs of the patient, the typical price range is $6,000-$8,000 (might be covered by insurance). Dr. Raskin will do all the necessary steps so you get reimbursed by your insurance carrier if you meet the criteria for breast reduction surgery.
"I HIGHLY RECOMMEND DR. RASKIN TO ANYONE LOOKING FOR A AN EXEMPLARY PLASTIC SURGEON!"
Dr. Elsa Raskin performed my breast reduction surgery. Not only am I completely thrilled with how much better they look in terms of lift and size, but I have less scarring than anticipated. She was thorough and clear on managing expectations. The follow up care was also wonderful as I needed some extra attention regarding low iron levels and other medical issues that would not typically involve her. I highly recommend Dr. Raskin to anyone looking for an exemplary plastic surgeon! JD – breast reduction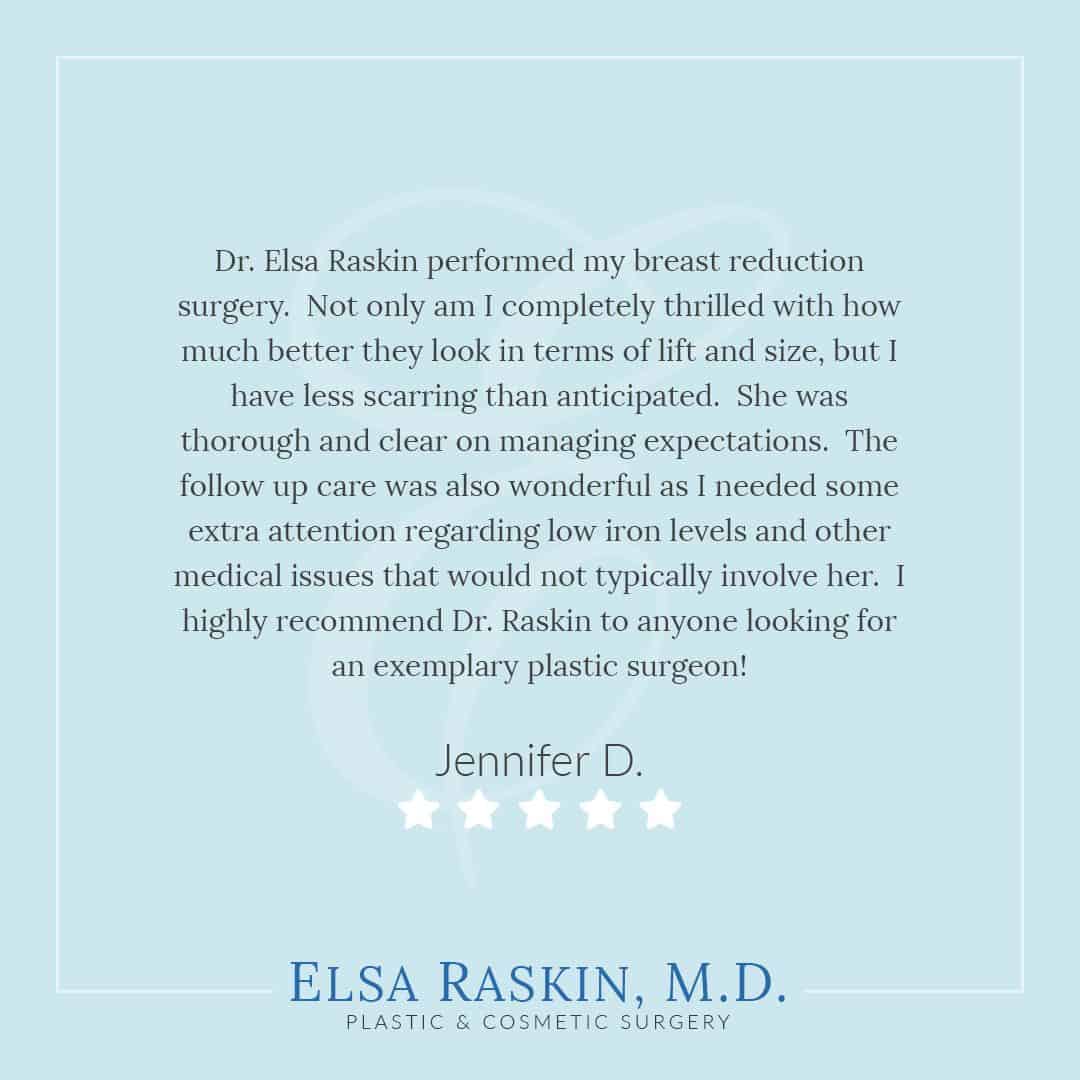 "SHE IS EXACTING AND AN ARTIST."
I highly recommend Dr Raskin. She is incredible. We saw several "famous" plastic surgeons in NYC before deciding to have Dr. Raskin perform a breast reduction on my daughter. She is exacting and an artist. She has a wonderful bedside manner, responds immediately to questions, and takes the time to completely explain the process. She had my daughter bring her photos of what she wanted her breasts to look like and she matched the photos exactly. – Satisfied Patient – breast reduction
RISKS OF BREAST REDUCTION SURGERY
There is a potential for complication after breast reduction surgery, including infection, excessive bleeding, adverse reaction to anesthesia, asymmetry, trouble breastfeeding, and loss of blood supply in the nipple and surrounding tissue. Scarring will occur with breast reduction surgery. These risks very rarely occur and Dr. Elsa Raskin has performed several breast reduction procedures with exceptional results.