Conveniently located for Fairfield County & Westchester patients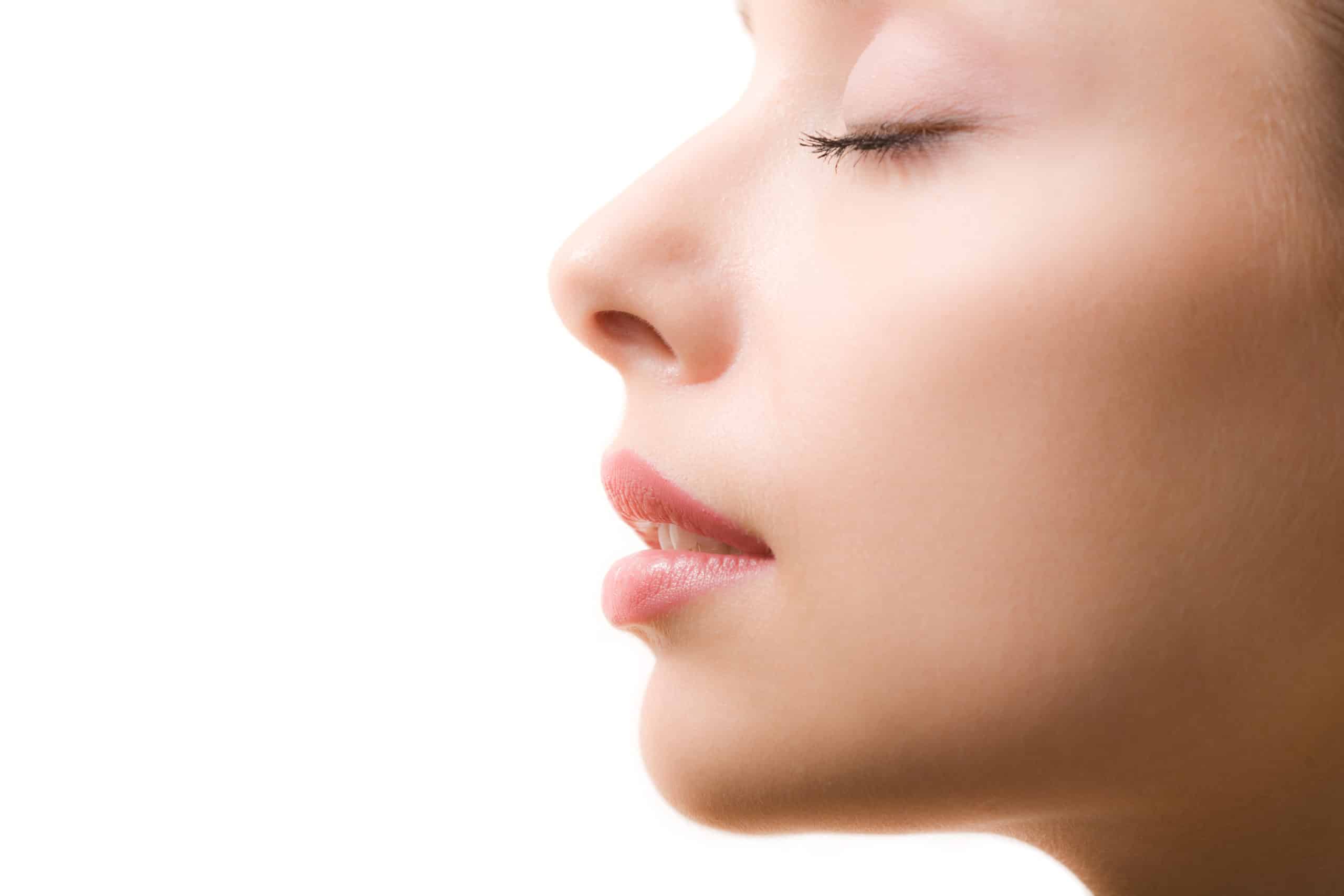 People who want to achieve the perfect aquiline nose usually consider liquid rhinoplasty in Connecticut. It's a type of nose reshaping procedure which does not require you to go under a scalpel.
What Is a Liquid Rhinoplasty?
Unlike traditional surgical nose jobs, liquid rhinoplasty uses fillers to change the shape of your nose. Skillful injections of hyaluronic acid in specific areas of the nose can effectively address problems that once needed surgical intervention.
At our office, we utilize RHA (Resilient Hyaluronic Acid) fillers. Dr. Elsa Raskin uses RHA3 for liquid rhinoplasty due to its high-end quality and natural-looking results.
Is Liquid Rhinoplasty Right for Me?
First and foremost, if you are planning on getting liquid rhinoplasty, you must have realistic expectations of the procedure. Knowing the pros and cons of this non-surgical intervention will help you set the right goals.
Aesthetically, if you have a slight bump or a slightly droopy nasal tip, you are an ideal candidate for liquid rhinoplasty. If you think one side of your nose is not symmetrical with the other, that concern can also be addressed with this form of non-surgical rhinoplasty.
Your Liquid Rhinoplasty Consultation
During your consultation with Dr. Raskin, you will be asked about your medical history for informational purposes. This will give Dr. Raskin an idea of whether the treatment is best for you. She will also physically examine your face. Make sure you mention your nose concerns to her in great detail.
If you have a severely crooked nose or a significantly asymmetrical nasal structure, this treatment may not be for you. If you constantly wear glasses, you might also not be a good candidate for liquid rhinoplasty. Glasses put pressure on the bridge of your nose, which can displace the fillers. Lastly, if you want permanent results, liquid rhinoplasty is not recommended.
The Procedure
To start, you might be asked to sit or lie down, whichever position gives Dr. Raskin a good working angle for your nose. The target area will be sanitized with 70% alcohol before the numbing cream is applied. If the filler already contains local anesthesia, this step may be skipped.
Then Dr. Raskin will strategically and carefully inject the dermal fillers in small amounts into the target areas. Her deliberate technique will help give you the desired results. This procedure usually takes 15 minutes but could take longer if numbing cream is applied.
Aftercare
One of the main advantages of this non-surgical technique is there is little to no downtime or recovery time after the procedure. Keep pressure off your nose for the next 2 weeks to ensure that your liquid rhino treatment results maintain their quality. Massaging the area will also help with getting optimal results.
You may experience tenderness, redness, and swelling, but these are normal and should go away after a few days.
Liquid Rhinoplasty Cost
The total cost of liquid rhinoplasty varies based on how many syringes are used. Each syringe costs $1,200, and normally, one syringe is enough to achieve desired results. In rare cases, two syringes may be required. Contact Dr. Elsa Raskin and our clinic for an appointment, and will gladly assist in giving you a price estimate for your treatment.
Get in Touch
Book a consultation today to learn more about the safety and effectiveness of liquid rhinoplasty in Connecticut. Explore your options to finally get a corrective intervention for your cosmetic concerns.