Conveniently located for Fairfield County & Westchester patients
Conveniently located to serve you
A lip lift is a cosmetic procedure that reshapes and enhances the lips. Patients who want to make their thin lips fuller can consider a lip lift in Greenwich from Dr. Elsa Raskin.
The region between the nose and the top of the lip is called the philtrum. When the philtrum is long, it makes the lip look thin. When this space is shortened, it creates a fuller appearance for the lips. The lip lift successfully accomplishes this.
Who Is a Good Candidate for a Lip Lift?
This lip enhancement option is ideal for people looking for a permanent increase in lip fullness. It is an excellent option for older patients, and younger patients who haven't gotten the results they desired through fillers can also benefit from this procedure.
Patients who do not have at least 1.5 cm of philtrum space are not good candidates for this procedure. Smokers who are unable to commit to quitting weeks beforehand and then avoiding smoking during recovery are not ideal candidates, since smoking can create complications during healing. People with blood disorders must discuss these with Dr. Raskin during the consultation.
How Is a Lip Lift Performed?
The lip lift is usually done as an outpatient procedure. It is typically performed under local anesthesia. Intravenous sedation is used in some cases.
During the lip lift, incisions are made, skin is removed, and sutures are used to stitch together the remaining skin.
There are different techniques used for a lip lift. These include:
Subnasal Lip Lift (Bullhorn Lift) – The incision is in the shape of a bullhorn. It is made directly below the base of the nose, beneath the strip of skin separating the nostrils (called the columella). The left, center, and right of the upper lip are pulled up.
Direct Lip Lift (Gullwing Lift) – Skin above the upper lip is removed, and the remaining skin is pulled upwards. This makes the lip look pinker.
Corner Lip Lift – This involves small incisions at the corners of the mouth, followed by removal of skin tissue in these areas. People who feel that their lips are downturned often prefer this technique.
Recovery and Results
The instructions given by Dr. Raskin need to be followed as closely as possible after the surgery in order to ensure a shorter and more comfortable recovery process. This also minimizes the chance of complications.
Rest is needed for a day. During recovery, care should be taken while brushing your teeth, and smoking and intense exercise must be avoided. You will need to keep your lips well moisturized during the healing process. Avoid sleeping on your face or opening your mouth wide.
Post-surgical swelling is normal, and this swelling will reduce in a couple of weeks. Once healing is complete, the results of the procedure will be apparent. It may take around a couple of months for the full results to be seen. Results are permanent.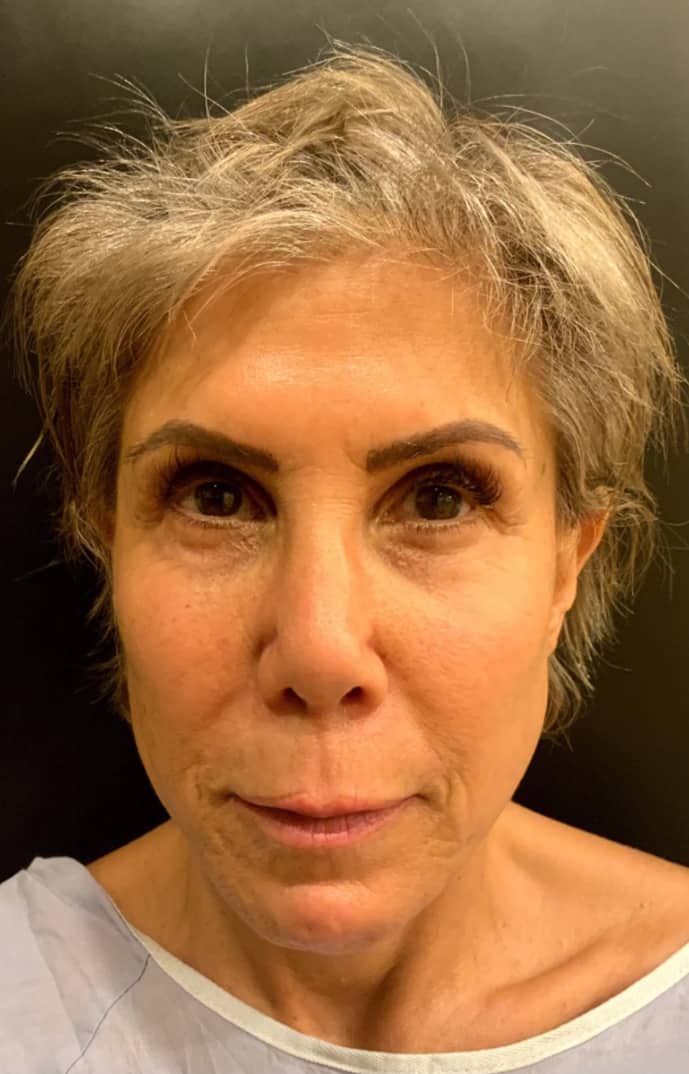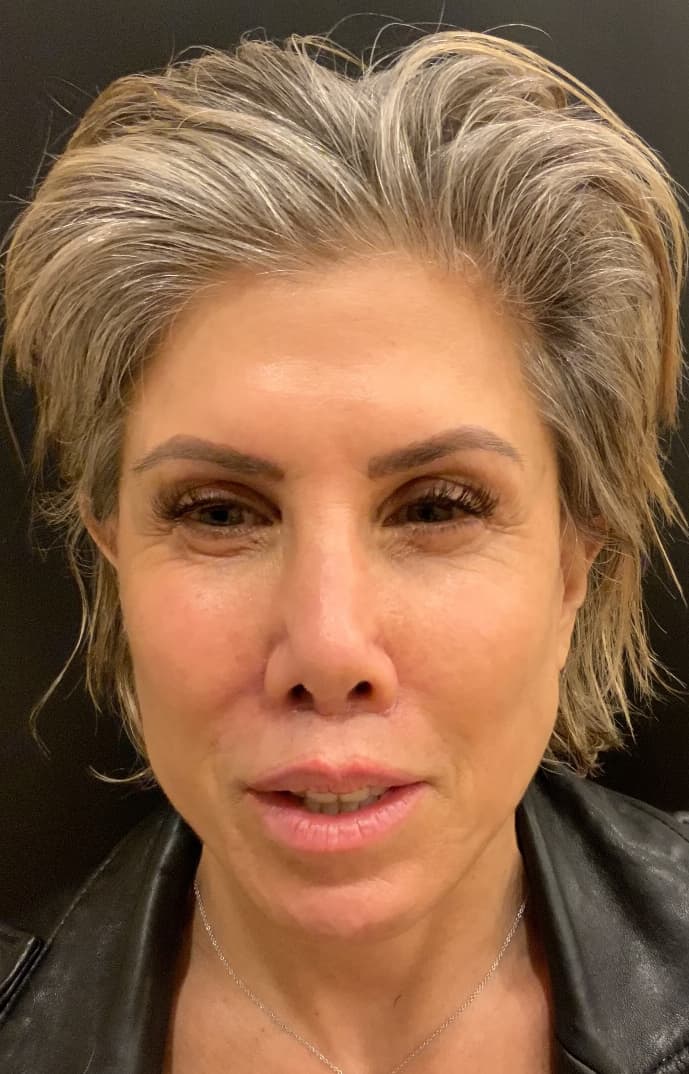 * Individual results may vary.
Photo Gallery
View before-and-after pictures of real patients of Dr. Elsa Raskin
The Cost of a Lip Lift
The cost of this form of lip augmentation is impacted by many factors. The lip lift technique utilized affects the final price, as does the time needed to perform the chosen technique. The cost of a lip lift starts at $4,000- $6,000.
Set Up a Consultation
Speak with Dr. Elsa Raskin during a consultation to learn more about getting a lip lift in Greenwich. To set up an appointment for your helpful consultation, contact our office today.