Body Lift
Conveniently located to serve the Connecticut, New York, and the Tri-State area
WHAT IS BODY LIFT SURGERY?
The pride and joy that comes from a major weight loss can, unfortunately, be lessened by the sagging excess skin that is left behind in the thighs, abdomen, buttocks, and hips. Body lift surgery is ideal for people in this situation as the procedure helps adjust the contours of the body, for a more youthful, proportionate, and appealing appearance.
THE PROCEDURE
Body lift surgery involves incorporating several lifting and contouring surgeries to effectively reshape your body. Total body lift surgery combines a tummy tuck with a buttocks or thigh lift to create an overall proportionate body shape. Typically, the procedures are not done all at once and instead done in stages with the tummy tuck being performed first, followed by a thigh or buttocks lift to ensure that the body lift is done safely and efficiently. Each stage of surgery varies in length, typically lasting between two and six hours.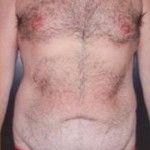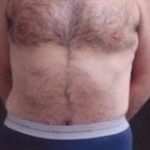 * Individual results may vary.
Photo Gallery
View before-and-after pictures of real patients of Dr. Elsa Raskin
POST-OP AND RECOVERY
Recovery times for body lift procedures vary depending on the stage of surgery that is performed. Most patients are required to spend one to two nights in the hospital and typically return to work in about three to six weeks.
RISKS OF BODY LIFT SURGERY
Like most surgeries, a body lift procedure does carry a risk of infection, especially for smokers. If an infection occurs, you will be treated with antibiotics and drainage and a longer hospital stay will be required. Infections very rarely occur and the Elsa Raskin MD has performed several of these procedures with exceptional results.