CoolPeel CO2 Laser Resurfacing
Conveniently located to serve the Connecticut, New York, and the Tri-State area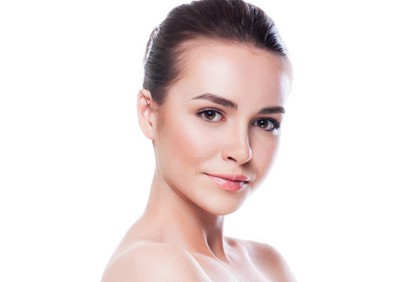 Conveniently located to serve Greenwich and surrounding areas in Connecticut
Patients struggling with skin imperfections can experience effective facial rejuvenation with the help of a CoolPeel in Greenwich. This form of fractional CO2 laser resurfacing revitalizes the skin of the face and reduces the appearance of a number of imperfections, including wrinkles, rough skin, skin laxity, and age spots. CoolPeel removes dead and damaged skin cells from the superficial skin layer, revealing the healthy cells beneath. It is a
non-invasive treatment
, meaning there are no scalpels, needles, or incisions involved.
Benefits of the Treatment
"My favorite anti-aging treatment to take years off! The fractional CO2 laser resurfacing is the best way to get the most results in one treatment!"
Dr. Elsa Raskin
This form of laser resurfacing creates a more youthful appearance by addressing several skin problems:
Age spots
Acne scars
Loose skin
Age lines and wrinkles
Rough texture
Oversized pores
This new fractional technology leaves intact skin around the areas of treatment to speed the healing process. It helps reduce fine lines, wrinkles, scarring, uneven discoloration, skin laxity, dull tone and thinned collagen in the face, hands, neck and chest. This is an in-office procedure that requires pre- and post-treatment medication to ensure proper healing. We can use topical cream or mild sedation for your comfort during the treatment. To get a better understanding of the type of results that patients experience, look at our CoolPeel before and after photos.
* Individual results may vary.

* Individual results may vary.

* Individual results may vary.

* Individual results may vary.

* Individual results may vary.
Photo Gallery
View before-and-after pictures of real patients of Dr. Elsa Raskin
"DR. RASKIN IS 10/10 ONE OF THE BEST"
"Dr. Raskin is the best Dr. in the Tri-State area. She is caring, professional and understanding. As a patient who has had prior procedures with NYC plastic surgeons, and prior disappointing results. I was recommended Dr Raskin through a friend. She exceeded my expectations, she beats them all hands down, as far as bedside manner, understanding my concerns, explaining the procedure, her skills as a surgeon, and the follow up with me post procedure. Dr Raskin is 10/10, one of the best, if not the best in the NYC area. She is a NYC Doctor, fortunately practicing in Greenwich, CT. Outstanding Dr!!! Thank you Dr. Raskin."
CoolPeel FAQs
Am I a Good Candidate for a CoolPeel?

The best candidates for this skin-resurfacing option are those who are looking for non-surgical and non-invasive facial rejuvenation. Patients with sun-damaged skin, wrinkles, oversized pores, and other skin imperfections can benefit from a CoolPeel.

What Is the Science Behind CoolPeel?

A CoolPeel CO2 laser treatment uses very short pulses of laser energy to remove dead and damaged skin cells, triggering the body's normal healing process. This encourages growth of new collagen protein for tighter and healthier skin. It is a fractional ablative treatment, meaning it targets a number of microscopic areas of skin instead of the entire skin layer. The skin cells that are not removed aid in the body's healing process, resulting in a shorter recovery time.

What Is the Difference Between CoolPeel and other CO2 Lasers?

Traditional CO2 lasers create unnecessary tissue damage, resulting in longer periods of uncomfortable downtime and a higher risk of complications like infection, hyperpigmentation, and demarcation. The technology behind the CoolPeel treatment is the SmartXide Tetra CO2 laser from DEKA. This technology has a high degree of energy output control, allowing it to direct very short energy pulses to the superficial skin layer. Because the pulses are so quick, they do not create unnecessary heat or damage.

Who is a candidate for CoolPeel?

You are a good candidate for a CoolPeel laser treatment if you are looking to reduces the appearance of fine lines and sun damage, minimize pores and improves skin texture. Your skin will look healthier and younger.

How Long Is the Treatment Process?

A CoolPeel treatment session is relatively short and convenient. Typically, a session only takes around 20 minutes to a half hour.

Is a CoolPeel Painful?

At the start of the CoolPeel procedure, a topical anesthetic is applied to the skin. This numbs the region to any pain for the duration of the treatment. No local or general anesthetic will be necessary.

What Is Aftercare/Downtime Like?

Once your CoolPeel is complete, you will be able to return to your everyday activities without the need for extensive recovery or downtime. We can taper the intensity of the treatment to your desired downtime (7 to 10 days). There will be a small degree of redness (reminiscent of a sunburn) in the treatment area after the session, but this will only last for about 12 hours. After the treatment, the skin will be dry, so make sure to moisturize well for around one week. Sun overexposure should be avoided. Do not apply makeup for a day or two. After this time has passed, mineral makeup may be applied.

How Long Before I Can Go Back to My Normal Skincare Regimen?

Certain products must not be applied for a time after the treatment, but because everybody's skin (and skincare regimen) is different, this will vary from patient to patient. It will be important to discuss this with Dr. Raskin during a consultation. She will be able to analyze your skin and tell you when it will be safe to return to your normal routine.

How Much Does a CoolPeel Cost?

The price of this procedure varies from practice to practice, so where you go to have it done makes a big difference. If you are looking for payment methods to help with CoolPeel cost, CareCredit is available.
Set Up Your Consultation
To give your skin the gift of a fresh start, set up for your in-person or virtual
consultation
for a CoolPeel at our private Greenwich office. Board-certified plastic surgeon
Dr. Elsa Raskin
will answer your questions and ensure that the treatment is the best option for your aesthetic goals.