Tummy Tuck
Conveniently located to serve the Connecticut, New York, and the Tri-State area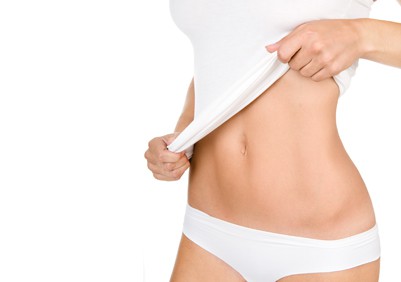 Make your midsection flatter and tighter with a tummy tuck in Greenwich. Get rid of flab on your stomach region for a more toned appearance. This surgical body-contouring procedure may be the ideal way to help achieve your cosmetic goals.
WHAT IS A TUMMY TUCK?
A tummy tuck, also referred to as abdominoplasty, is a procedure that removes the excess fat and skin from the abdominal area that is caused by pregnancy, aging, significant fluctuations in weight, genetics, or a prior surgery. A tummy tuck will help dramatically reduce a bulging abdomen as well as restore and tighten abdominal wall muscles.
IDEAL CANDIDATES FOR A TUMMY TUCK
You are an ideal candidate for tummy tuck surgery if you have excess skin or fat on your abdominal region. Good candidates also have sagging abdominal muscles that have created an out-of-shape appearance.
If you want to get back your pre-pregnancy tummy without the stretched skin, you may undergo abdominoplasty. It is important to be in good overall health with no bleeding disorders and to be at a stable weight. If you are planning to get pregnant, you may not be recommended for this procedure.
YOUR CONSULTATION
Your consultation with Dr. Elsa Raskin will involve a discussion of your medical history. You need to let Dr. Raskin know about your underlying conditions, current medications, and recent surgeries. A physical examination of your stomach will be performed. This will help Dr. Raskin formulate the best treatment approach to achieve your goals.
THE PROCEDURE
A tummy tuck typically takes about two to three hours to perform and requires an outpatient visit under general anesthesia. During the procedure, a horizontal incision is made from hip bone to hip bone and a second incision is made around the navel. The skin is then separated from the abdominal wall, the abdominal muscles are tightened and excess fat, tissue, and skin are removed. Dr. Raskin gives pain relief injections at the end of surgery to ease the recovery and minimize the need for narcotics.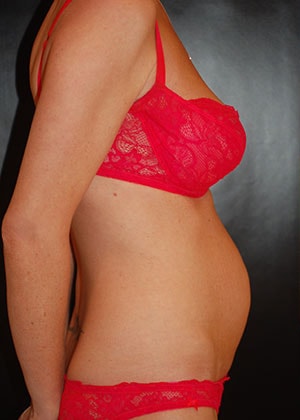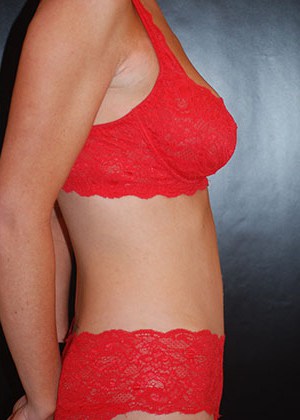 * Individual results may vary.
Photo Gallery
View before-and-after pictures of real patients of Dr. Elsa Raskin
POST-OP AND RECOVERY
After your tummy tuck procedure, small drainage tubes will need to be inserted into your abdomen for about two days in order to remove excess fluid. Patients are typically released from the hospital after a few days and stitches will be removed after about a week. Sutures will be removed after about two to three weeks. It typically takes several weeks for patients to feel normal after surgery and full recovery time is expected to take a minimum of four months. It's possible for the scars to darken during the first three to six months and they take about nine months to a year to fade, though they won't disappear completely.
What is the Cost of Abdominoplasty?
Though pricing can vary significantly based on the scope and individual needs of the patient, the typical price range is $8,000-$10,000.
RISKS OF ABDOMINOPLASTY
Potential complications after tummy tuck surgery include infection and blood clots. A second operation may be needed if your body isn't properly healing. These risks very rarely occur and Dr. Elsa Raskin has performed several of these procedures with exceptional results.
SCHEDULE YOUR CONSULTATION
Improve the tone of your abdomen with a tummy tuck in Greenwich. Contact us today to set up your consultation with Dr. Raskin.
"MY CORE IS STRONG AND READY TO SUPPORT ME FOR THE REST OF MY LIFE. THANK YOU DR. Raskin!"
From the moment I spoke to Eileen in Dr Raskin's office, I was at ease that I had found the right place to repair my abdominal area. I had twins 5 years ago, and even with diet and exercise, I could not get my abs to go back together. I was having back pain and constant discomfort around my middle section. My experience with Dr Raskin was incredible. She was professional and knowledgeable; working with me as an individual to find the best solution. The surgery and recovery went exactly as she had told me. She prepared me for everything and was in constant contact with me as I recovered. I could not have asked for a more pleasant experience. My results speak for themselves, but the most positive thing for me is the comfort this surgery has brought me. I no longer feel unsupported; my core is strong and ready to support me for the rest of my life. Thank you Dr Raskin!
LM Tummy Tuck
FAQ
What is the difference between a full and a mini tummy tuck?
Abdominoplasty or tummy tuck,is designed to tighten the muscles and loose skin of the abdomen to correct a bulging belly that no amount of dieting or exercise will help. Abdominoplasty will also tighten any loose or overhanging skin and remove excess fat.
In a full tummy tuck the first incision is made on the central lower abdomen (your C-section scar can be extended) and another is made around your navel. Your midline abdominal muscles (linea alba) are repaired with braided sutures, excess skin and muscles are lifted and removed.
Sutures can also be placed at other portions of the abdominal wall to create further tightening and shaping of the muscles. An abdominoplasty that removes loose skin but does not tighten the underlying abdominal wall is called a skin-only abdominoplasty.
The lower incision is closed with dissolvable and non-dissolvable sutures.
In a mini tummy tuck the only incision made is the lower one and usually is shorter then for a full tummy tuck. This is an attractive option for patients who don't need abdominal muscle repair and only have laxity below the belly button.
In both cases liposuction is often used as an adjunct, to better contour your waist, back and upper thighs. In both cases the scar is designed according to your bikini bottom or underwear style.
Do you offer different types of tummy tuck?
I offer both types of tummy tuck with or without liposuction.
For males, the incision is slightly lower and less curved.
How long should I wait to have surgery after pregnancy?
I recommend waiting a full year after your last pregnancy.
Can you use my C-section incision scar for a tummy tuck?
Yes, usually we can extend the C-section scar to a full tummy tuck scar.
What if I get pregnant shortly after my tummy tuck?
You could but not ideal since it will most likely stretch your surgical results. Depending on the amount of weight gain you might need to revise your tummy tuck operation.