Conveniently located for Fairfield County & Westchester patients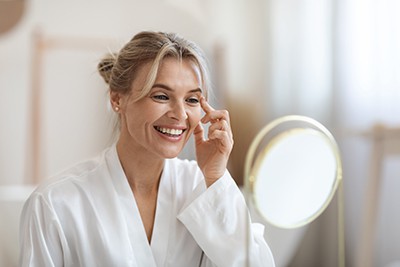 Combat the signs of aging with a full facial transformation at the Greenwich Plastic Surgery Center. Thanks to this comprehensive combination of cosmetic procedures, patients can lift drooping eyelids, tighten sagging facial skin, enhance their lips, and more.
A full facial transformation can yield dramatic yet natural-looking results when performed by a board-certified plastic surgeon Dr. Elsa Raskin. Dr. Raskin's years of experience and high degree of skill make her an ideal choice for this procedure.
What Is a Full Facial Transformation?
A full facial transformation includes a facelift, a lip lift, upper and lower eyelid surgery, and even fat grafting. These procedures address signs of aging in a variety of ways:
A facelift tightens loose skin and removes wrinkles.
A lip lift augments and restores definition to thin lips.
Upper and lower blepharoplasty lifts sagging upper and lower eyelids while reducing eyelid puffiness.
Fat grafting brings back lost volume, plumping the hollow areas of the face.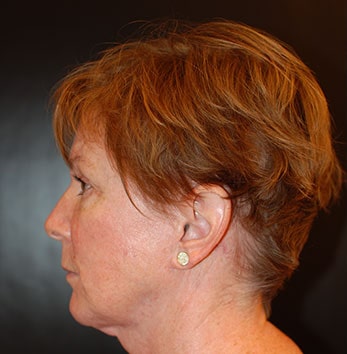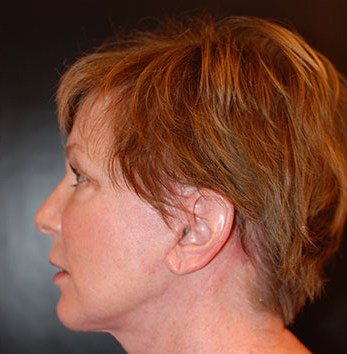 * Individual results may vary.
Photo Gallery
View before-and-after pictures of real patients of Dr. Elsa Raskin
Ideal Candidates
You are a good candidate for a full facial transformation if you are interested in achieving a more youthful and rejuvenated appearance. If you want to address multiple areas of concern on your face with only a single recovery period, this is an ideal option for you.
You can undergo this combination of facial surgery procedures if you are in good overall health. It is ideal if you are a non-smoker. Smokers will need to quit several weeks before the surgery.
Your Consultation
A physical examination will be performed to assess which procedures will be included in your full facial transformation. A review of your medical history will be undertaken to determine any risk factors. You will also be asked about recent procedures or treatments, current medications, and pre-existing medical conditions.
A personalized treatment plan will be developed to accomplish your desired outcome. You will be given instructions on how to properly prepare for your surgery.
The Full Facial Transformation Procedure
The first step in a full facial transformation surgery is the administration of anesthesia to eliminate the chance of pain or discomfort during the procedure.
Precise and careful incisions are then made. For a facelift, the incisions are made along the hairline, where they will be well-hidden. Lip lift incisions are made in various locations, depending on the exact technique chosen. For blepharoplasty, the incisions are made on the upper eyelid crease and either along the lower lash line or inside the lower lid.
Once incisions have been created, excess skin and tissue are removed and repositioned as needed. Once the desired results are achieved, the incisions will be closed with stitches and then bandaged.
Fat grafting is performed by transferring fat from other parts of the body. The fat cells are harvested from donor sites through liposuction, purified, and then injected into the target sites. This procedure augments the contours and shape of the face.
It can take several hours for the whole process to be completed. In some cases, it takes more than one surgical appointment.
"She is an amazing surgeon."
She is an amazing surgeon. She did my upper and lower lids and a mini facelift and did an amazing job. She and her staff are extremely compassionate and extremely helpful.
Satisfied Patient
The Recovery Process
The recovery period differs for each patient based on the complexity of the procedure. Bruising, redness, and swelling will be present and may last for a few weeks. It may be hard to eat and chew for a few days. Patients are also advised not to drink from straws so as not to undo the stitches around the lips.
It can take several weeks for all incisions to fully heal. You will see the final results after about three to four months.
How Much Does a Full Facial Transformation Cost?
Due to Dr. Raskin's customized approach, the cost of a full facial transformation will depend on the combination of procedures utilized. The overall price may be affected by anesthetic and surgical fees.
Schedule Your Consultation
Find out more about full facial transformations at the Greenwich Plastic Surgery Center—contact Dr. Raskin today to schedule your consultation and customize your procedure.