Conveniently located for Fairfield County & Westchester patients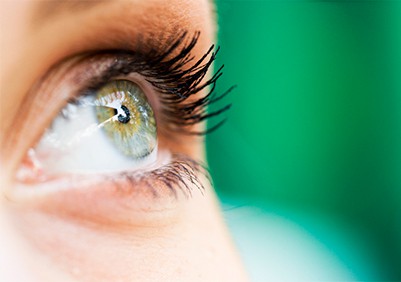 Canthopexy is a surgical procedure used to correct issues like eyelid laxity and ectropion. When these conditions occur, the lower eyelids either turn outwards or droop. This less invasive surgical procedure involves extremely careful positioning of sutures that tighten, restore, and stabilize the lower eyelid.
Dr. Elsa Raskin is an ideal choice for your canthopexy procedure due to her ophthalmology and oculoplastic training and over 25 years of experience in the medical field. Dr. Raskin is a board-certified plastic surgeon and has been named a Top Doctor by New York and Greenwich Magazine.
Who Is in Need of Canthopexy?
Aging, trauma, or other factors may cause a decrease in muscle tone or skin tone in the eyelids, resulting in sagging. If you see lower eyelids bags and find yourself always covering with make-up, you will benefit from a canthopexy. A canthopexy surgery makes the lower eyelids tighter and stronger while softening wrinkles and improving the function of the eyelids. A fractionated CO2 laser and periorbital Dysport can also be added to maximize your results.
Beyond cosmetic enhancement, this procedure can address:
Eyelid retraction
Eyelid margin eversion
Paralytic lagophthalmos, or partial closure of eyelids
Ectropion, or droopy eyelids
Entropion, or inward turning of the eyelid
What Does Canthopexy Involve?
Canthopexy involves tightening the loose sagging outer corner of the eye. This technique can not only correct the shape of the eye but also boost the tightness of the lower eyelid. This tissue-conserving procedure does not involve cutting or removing the existing tendon but instead reinforcing it with sutures.
Canthopexy can be a standalone procedure, but patients often choose to merge it with the removal of excess skin in the lower lid (pinch procedure) and tightening of the Orbicularis Oculi muscle. This surgical procedure improves the muscle tone of the eye and helps in lifting the sunken lower eyelids' tissues. The procedure also reduces the sudden drop between the eyelid and cheek, making it into a gradual more youthful slope.
Canthopexy is often performed in combination with lower-eyelid or upper eyelid surgery to tighten the levator muscle and raise the eyelid. Some patients also choose this surgery in conjunction with a facelift.
Your Initial Consultation
During a consultation, Dr. Raskin will carefully analyze the patient's eyelids and facial structure to ensure that canthopexy is suitable to treat their condition. Dr. Raskin will perform a snap-back test to determine the amount of correction needed. She will ask the patient questions about their symptoms and their aesthetic goals.
Dr. Raskin will go over the patient's complete medical history. This will include any past procedures, current health issues, allergies, and medications/supplements being taken. She will also explain the canthopexy procedure in great detail, answering any questions the patient may have.
The Canthopexy Procedure
Canthopexy is not a very time-intensive process and can often be done in less than 30 minutes. The surgery is performed under local anesthesia. The patient needs no hospitalization and can go home on the same day.
This eyelid-tightening procedure is usually done with sutures that are deliberately anchored to strategic positions to hold the eyelid. These sutures are completely safe, and they leave the eyelids looking tighter and younger-looking.
Canthopexy Recovery
Downtime after canthopexy is very short, typically just a few days. After this has passed, patients can return to work. Most sutures are dissolvable, minor bruising and swelling may be present for a time but will fade. Cold compresses and icing can aid in this process.
Canthopexy Cost
The price of canthopexy surgery is based on factors such as the total time needed to perform the procedure, the techniques involved, and anesthesia fees. The cost of canthopexy is around $4,500-$6,500
"TRULY HAS AN EYE FOR PERFECTION AND STRIVES FOR IT WITH EACH PATIENT."
I have known Dr Raskin for several years. I had the pleasure of seeing her about 15 years ago originally and subsequently referred a family member to her for several injectable appointments and a blepharoplasty. She created an amazing outcome and truly has an eye for perfection and strives for it with each patient. I reached out to her for a consultation for myself after many years of contemplation and about 4 surgical consultation with other surgeons in NYC and NJ. I was seen in the office within 1 week of my call and likely could have been seen even soon had my schedule permitted. The office staff was friendly and accommodating. I was greeted by Dr. Raskin with a warm and genuine friendly welcome. She took measurements and offered several options based off of desired results that I provided to her that were photos found online. As a professional in the surgical field, I can confidently say that my experience in the surgical center was extraordinary. I felt tended to as if I were the only patient having surgery that day. The nurses in the pre op and recovery room as well as OR staff and anesthesiologist were amazing. I walked out of the hospital about 2 hours after my surgery feeling great. Now, 2 month out of surgery, I will say that this is one of the best decisions I have made in my adult life and a majority of that statement is owed to the expertise, and artistry of Dr Raskin. I am thrilled with the result, the shape, symmetry and overall care that I have received and would recommend anyone to see her in consultation, she is a true gem.
GP, blepharoplasty
Contact Our Office
If you are in need of canthopexy, contact the office of Dr. Elsa Raskin at 203-861-6620 and schedule your consultation today.