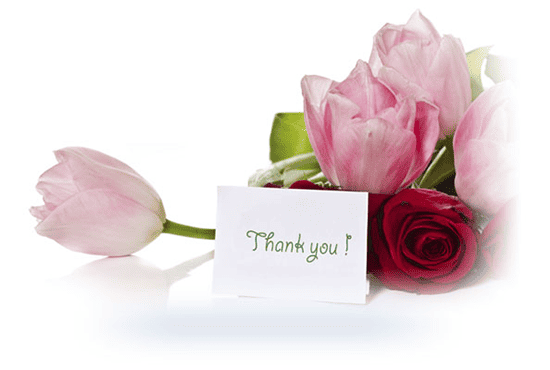 Video Testimonials
–
Written on November 7, 2022
I am 7 weeks post op and loving my results so far. I had liposuction to my bra roll and flanks, and also various spots to revise a tummy tuck performed by a different surgeon. The fat was then grafted to my breasts. Despite the bruising and swelling during the first few weeks, I could see a major difference the same day of surgery and was very optimistic. Between the fantastic results from the procedure and me living a healthier lifestyle (which I feel so motivated to do!), I continue to look better and better every week. I can't express how grateful I am for Dr. Raskin's professionalism and skill. I was not an easy case. I had a considerable amount of scar tissue from the tummy tuck as well as stubborn fat "problem areas", and Dr. Raskin was able to make my desired results happen. We spoke extensively about realistic expectations and I couldn't be more thrilled with her work, it was exactly what we discussed. Her staff were warm and friendly, and very supportive and attentive. I will be going back to have a second round of grafting when it is recommended to do so.
–
Written on November 7, 2022
I have perky breasts! Dr. Elsa Raskin is an extremely talented and skilled surgeon. She has been very attentive to my desired outcome yet very clear as to the reality of results concerning my age, body and skin type. Her staff are informative and supportive from the get-go and the trust level was one hundred percent from my first visit to Dr. Raskin's beautiful office. I am only three days post-op and have much more time to heal, but I am so thrilled!! I have never in my life had perky breasts and Dr. Raskin created them for me.
–
Written on April 17, 2021
Dr. Raskin and her team have been amazing from the start. I am thrilled with how easy Dr. Raskin made this process for me and I love my results. She has been really kind and supportive throughout my journey so far.
Finding the right doctor was really important to me and I researched for weeks, anxious about where to go. I found Dr. Raskin and am so glad I did. I highly recommend her, wouldn't go anywhere else.
–
Written on July 30, 2020
I interviewed 3 plastic surgeons prior to deciding on Dr Raskin. She stood out for several reasons: first and foremost she listened to my concerns and provided a clear explanation of what to expect. Second she offered additional suggestions based on her assessment of what would enhance/ improve my appearance based on my concerns. I never felt like I was getting a " sales pitch " rather a very seasoned explanation. I felt very prepared for the procedure. Post op care was attentive. Other reviews have mentioned Dr. Raskin's attention to detail. You can expect that. I am very pleased with my results and anticipate continuing with Dr. Raskin for long term maintenance. Also note her office staff are extremely professional and responsive. One final anecdote: following one of my early post op visits her medical assistant spontaneously came out to greet me and seemed genuinely excited to see me and my results. My impression is that the entire practice is vested in achieving the best outcome for their patients.
–
Written on July 30, 2020
I am a new patient of Dr. Elsa Raskind who is a plastic surgeon in Greenwich Connecticut. On February 12, 2021 I had a Tetra Coolpeel Laser treatment, which is a deep layer skin peel to improve the look and feel of the skin on my face and neck. Although I thought my facial skin looked good for a 59 year old woman, I have been bothered by many small white heads, dark circles, and fine lines which were under and around my eyes. I also had fine lines around my lips, a few small brown spots and enlarged pores on my face, and a faded scar on my right cheek from 13 stitches I received from an accident when I was a child. Ever the sceptic, I wanted my own untouched proof of the results of this treatment, so the morning of the procedure I took my own photos of my face and neck to compare with the final results. With Dr. Raskin's experience and expertise, the Tetra Coolpeel Laser treatment was quick and relatively painless. The doctor applied a local cream anesthetic, and I was given a sedative. The treatment took about an hour. Before I left the office I made a follow up appointment with the doctor for a week after the procedure. At first, my face was very red, and my eyes were swollen. After three days the eye swelling was gone and my face and neck began to peel. Each day as my face and neck skin continued to peel, I kept looking in the mirror (I have a 10X mirror) and saying to myself, I think my skin looks better, smoother and brighter. The morning of my follow up visit with Dr. Raskind I again took my own face and neck photos. I placed my before and after procedure photos side by side to compare the difference and I was very surprised and happy to see the difference in the look of my face and neck skin! My eyes were brighter, the white heads under my eyes were reduced, and my skin was tighter. The skin on my face, neck, and around my lips looked tighter & smoother, my brown spots and pores were reduced, and my scar was lighter! I kept looking at my before and after photos, comparing every imperfection, and although my skin doesn't look like a woman who is thirty years old, it was a WOW! I still have some redness and peeling occurring on my face and neck so I will return for a final visit with Dr. Raskind in another week, and I can't wait to see the final results! I highly recommend DR. RASKIND and the TETRA COOLPEEL LASER TREATMENT procedure if you want smoother, brighter skin, with a reduction of pores, brown spots, and skin imperfections – you won't be disappointed.
–
Written on July 30, 2020
I highly recommend Dr Raskin. She is incredible. We saw several "famous" plastic surgeons in NYC before deciding to have Dr. Raskin perform a breast reduction on my daughter. She is exacting and an artist. She has a wonderful bedside manner, responds immediately to questions, and takes the time to completely explain the process. She had my daughter bring her photos of what she wanted her breasts to look like and she matched the photos exactly.
–
Written on July 3, 2020
My experience with Dr. Raskin was amazing. She is a delight to be around as well as an amazing surgeon. She is meticulous, precise, very careful and takes a lot of pride in her work! She is phenomenal and it shows in her work. I have never been happier with my body than after Dr. Raskin performed surgery on me.
–
Written on June 20, 2020
Dr. Raskin and getting staff are so nice and very professional. I am big in customer service and they met my expectations. She is very knowledgeable and well experienced. I was very comfortable from when i spoke to her receptionist Lisa and she walked me through everything. I got a breast reduction and it was not bad at all for recovery. I went for a size G to a D. I am loving it. My scars are not even seen and is healing nice and clean. I will be going back to her for a tummy tuck since i had twin boys and need some mommy work. And my Aunt will be calling her as well. My results is what i expected and more. Thank you guys!!!!!
–
Written on June 2, 2020
My experience at Raskin MD could not have been better! Initially, I was unsure which procedure I would need and was anxious to have a major surgery. Dr. Raskin met with me multiple times over the span of a few months and made me feel completely comfortable. Lisa was available to answer my [many] questions both pre-op and post-op and everyone in the office is so friendly. I am very happy with my decision to have my procedure done at Raskin MD and would recommend Dr. Raskin to anyone!
–
Written on December 31, 2019
Now, 2 months out of surgery, I will say that this is one of the best decisions I have made in my adult life and a majority of that statement is owed to the expertise, and artistry of Dr. Raskin. I am thrilled with the result, the shape, symmetry and overall care that I have received and would recommend anyone to see her in consultation, she is a true gem.
–
Written on December 29, 2019
I have known Dr. Raskin for several years. I had the pleasure of seeing her about 15 years ago originally and subsequently referred a family member to her for several injectable appointments and a blepharoplasty. She created an amazing outcome and truly has an eye for perfection and strives for it with each patient. I reached out to her for a consultation for myself after many years of contemplation and about 4 surgical consultations with other surgeons in NYC and NJ.
–
Written on December 28, 2019
I was seen in the office within 1 week of my call and likely could have been seen even soon had my schedule permitted. The office staff was friendly and accommodating. I was greeted by Dr. Raskin with a warm and genuinely friendly welcome. She took measurements and offered several options based off of desired results that I provided to her that were photos found online. As a professional in the surgical field, I can confidently say that my experience in the surgical center was extraordinary. I felt tended to as if I were the only patient having surgery that day. The nurses in the pre-op and recovery room, as well as OR staff and anesthesiologist, were amazing.
–
Written on December 25, 2019
I walked out of the hospital about 2 hours after my surgery feeling great. Now, 2 months out of surgery, I will say that this is one of the best decisions I have made in my adult life and a majority of that statement is owed to the expertise, and artistry of Dr. Raskin. I am thrilled with the result, the shape, symmetry and overall care that I have received and would recommend anyone to see her in consultation, she is a true gem.
–
I had a revision of breast augmentation done with Dr. Raskin 5 years ago. (My previous implants had been done poorly by another surgeon and needed to be redone.) I was thrilled immediately with not only the fantastic results, but also with Dr. Raskin's careful, caring and insightful preliminary consultations. She made sure that my needs were heard and met. She explained every aspect thoroughly. And Dr. Raskin used her brilliance to select the exact right placement, type and size of implant to protect my health and proportions. The procedure was painless and I was able to be up and to socialize that very evening with my family. And now, 5 years post surgery, I'm ecstatic to say that I am just as happy as I was initially with Dr. Raskin's work. My breasts are perfectly proportioned, supple, soft and show almost no sign of surgery. I have sent friends to her as well, for breast and stomach work, and all have been equally thrilled with Dr. Raskin's results!
–
There are really no words to describe my experience with Dr Raskin. I have had 4 surgeries over the past 5 years after being diagnosed with breast cancer and having a lumpectomy. I then had reconstructive surgery, but there were complications. I recently had a consultation with Dr. Raskin, who I was referred to by my previous surgeon. I immediately knew that she understood how I felt and she obviously saw how emotional I still was about the way I felt about myself, not looking normal. The care, concern and kindness overwhelmed me and now 2 weeks after my surgery I look like myself again. I know cancer is a very hard thing to go through, but in some way, even though we just want to get through it and be healthy I also wanted to look like myself again. Dr Raskin and her assistant Lisa are amazing, kind people and I will always be truly grateful!!!
–
Modified in some places. In addition, debris, including teeth, was lodged in my face. Dr. Raskin carefully examined me and spoke to my other physicians. She was very sympathetic to my entire situation. After the initial consult and preparation, she completed the surgery. My follow-up visits included very specific instructions and products to help the healing/cosmetic process. Well, after one year, it's like the accident never happened. I didn't think it was going to be possible but she did it! The office, including Lisa, is terrific. Thank you very much Dr. Raskin!
–
have/had asymmetric breasts…After 2 surgeons, 4 surgeries, and very discouraged, I booked a consult with Dr Raskin. She was very gracious, attentive to my concerns, and gave me a realists perspective of what to expect. Honest, compassionate, and extremely understanding, she addressed my needs. She explained the pros and the cons, but most of all positive and confident she could improve what others tried to accomplish. End result, I am extremely happy with my new look. They are balanced, similar, and much better than I anticipated. Seriously, I really didn't know how this would all go, especially after several surgeries and disappointments. I am grateful and would recommend Dr Raskin. She is top notch and knows her stuff!
–
Dr. Elsa Raskin performed my breast reduction surgery. Not only am I completely thrilled with how much better they look in terms of lift and size, but I have less scarring than anticipated. She was thorough and clear on managing expectations. The follow up care was also wonderful as I needed some extra attention regarding low iron levels and other medical issues that would not typically involve her. I highly recommend Dr. Raskin to anyone looking for an exemplary plastic surgeon!
–
She is an amazing surgeon. She did my upper and lower lids and a mini facelift and did an amazing job. Her and her staff are extremely compassionate and extremely helpful.
–
Written on October 13, 2019
When I made the absolute decision to have a tummy tuck, I was still very anxious about every detail including choosing a plastic surgeon. I consulted a few from personal recommendations. I decided to consult with Dr. Raskin because of the responsiveness and professionalism of her Office Manager. After meeting Dr. Raskin, I immediately knew I would ask her to do my surgery. She is warm, kind, honest and witty. During surgery, she was concerned for an ongoing medical issue I have had as well as the cosmetic portion and made sure this was repaired. Post surgery, Dr. Raskin and her staff were always available to answer even the smallest question. The end result looks wonderful and I feel better than I than I have physically in many months.
–
I am thrilled with the results . I did my Botox with Dr. Raskin last week, I have uneven eyebrows and I went to a lot of doctors in the past trying to raise the droopy side with no success. Dr. Raskin studied meticulously my forehead and the movement of the muscles before the injection. I can't believe that I finally got what I always wanted with No bruising. I am so happy to find the right surgeon for me. I have to add, she is beautiful, knowledgeable and a gifted surgeon. The office was clean,no waiting. I had a great experience. Will definitely go back to her.
–
Written on January 13, 2020
There Is No Doctor I Trust More Than Dr. Raskin. I Could Write Endlessly About Her Abilities and Bedside Manner, but, I Say This, Go See for Yourself. You Will Feel at Ease and Know You Have Found the Right Person the Moment You Meet Her.
–
Written on January 12, 2020
This past year has been one of the most difficult in my life and Dr. Raskin is the person who turned it all around for me. I faced a 60 pound weight gain due to other medical issues and I could not see a light at the end of the tunnel no matter how hard I tried. The moment I met Dr. Raskin, I knew that I had been saved. One of the first things she said to me was "this will be one of my biggest surgeries but I believe in you and I am on your team".
–
Written on January 11, 2020
There are always negative views when it comes to plastic surgery but, Dr. Raskin never made me feel like I couldn't do it and truly believed this would kick start me and my new healthy lifestyle. The work she did speaks for itself, I couldn't be happier or feel more like myself again if it weren't for the hours of hard work she put in during the surgery. What speaks to me the most with my experience with Dr. Raskin was the moment right before I was put under.
–
Written on January 9, 2020
I have had traumatic experiences with other operations in my life so regardless of my age, when I am brought into the operating room, I am brought to tears out of anxiety and irrational fear. I have had many surgeries with many different surgeons but Dr. Raskin did something that none of them had ever done.
–
Written on January 8, 2020
She saw the stress and tears in my eyes and instead of continuing to get ready for the procedure as most surgeons do; she took off her gloves, looked me right in the eyes and held my hand. She spoke softly and was entirely focused on me and how to calm the situation down. While this gesture seems so small, it is something that I never thought I would experience from a surgeon. Dr. Raskin invests herself in her patients. She supports them beyond the operating room.
–
Written on January 7, 2020
She wants you to succeed and will do anything to help. She has high expectations for herself as shown in her amazing work but, she has high expectations for her patients as well. She is the kind of doctor that a patient wants to come back and show how well they have done. My latest check-up ended with me tearing up because of how grateful I was to have met Dr. Raskin and to have her make such a difference in my life, not just my appearance. There is no doctor I trust more than Dr. Raskin .
–
Written on January 6, 2020
I could write endlessly about her abilities and bedside manner but, I say this, go see for yourself. You will feel at ease and know you have found the right person the moment you meet her.
–
After having twin boys and the toll it took on my body, my girlfriends were insisting that I have a mommy makeover. I was beyond apprehensive due to the fact that at a younger age I promised never to touch my body in that manner. When I brought this up to my husband he readily agreed with one condition…I did my homework and got the best out there. Living in Greenwich you can only imagine the competition out there. But with patience and perseverance, I found Dr. Elsa Raskin. I also visited with a number of doctors in Manhattan but came to the conclusion that having a doctor in town near where I lived was a much better choice and easier on my wallet. With degrees from several high ranking hospitals with 19 years of practice under her belt, her knowledge of both patient, body and mind put you at ease. Also maybe because she is from Geneva and I trust the Swiss with this sort of procedure. Being a beauty herself helped. Not over worked or under done, just natural and real. Her history as a professional speaks for itself. She told me that I did not need a full makeover and insisted that I start with less and could always add more. Fast and efficient with a great sense of humor, I knew I was in good hands. I happily have been returning to her for over 3 years. I am more happy with the outcome, and my husband is too. To have confidence in a doctor who has your face and body at their disposal is imperative. I can happily recommend Dr. Raskin to all who have the pleasure to work with her.
–
Written on November 30, 2019
I'm a 60 year old woman and I consulted Dr. Raskin to have injectables to fill in the in the smile creases that run from my nose down the sides of my mouth. I'd had this procedure done by other doctors over the years and I thought I knew what to expect.
–
Written on November 29, 2019
Dr. Raskin's suggestion on how to address this issue was different that any other doctor I've seen. Rather than use filler on the sides of my mouth, she suggested plumping up my cheeks with filler material. The results have been fabulous, really giving my face the fullness of someone much younger.
–
Written on November 28, 2019
Dr. Raskin is a delight to work with. Her demeanor is sweet and gentle and her knowledge runs deep. Her talent at visualizing and implementing procedures is remarkable and I can't imagine going anywhere else.
To top it off, Jackie who books the appointments and handles payments, is a doll – very accommodating, organized and nice.
–
I flew from Europe to be treated by Dr Raskin, she did a wonderful job repairing what another surgeon had done before! From now on, no one but her will work on my face or body! She is simply the best plastic surgeon you can dream of and I strongly recommend her!
–
Dr. Raskin is the best Dr. in the tri-state area. She is caring, professional and understanding. As a patient who has had prior procedures with NYC plastic surgeons, and prior disappointing results. I was recommended Dr Raskin through a friend. She exceeded my expectations, she beats them all hands down, as far as bedside manner, understanding my concerns, explaining the procedure, her skills as a surgeon, and the follow up with me post procedure. Dr Raskin is 10/10, one of the best, if not the best in the NYC area. She is a NYC Doctor, fortunately practicing in Greenwich, CT. Outstanding Dr!!! Thank you Dr. Raskin.
–
As a recent mother of the bride, Dr. Elsa Raskin helped make for a beautiful day. She is a special surgeon in Greenwich that is smart, calm and a perfectionist. I can recommend Dr. Elsa Raskin to anyone seeking excellence.
–
Dr. Raskin is, hands down, one of the best! She is extremely talented and has a very caring bed-side manner. Her attention to detail and natural approach make the whole experience that much better. I would, without reservation, recommend her for any and all surgical and non-surgical procedures.
–
Dr. Raskin is amazing – She makes you feel comfortable, she's professional and respectful. I will not go to any other Doctor in her field, she is the absolute best. Very clean office, welcoming and personable staff who take great care of you.
–
Dr. Raskin is an excellent plastic surgeon!! She is extremely knowledgeable and thorough attention to detail. She is kind and has an wonderful bed-side manner as well. I would highly recommend her!!
Dr. Elsa Raskin is an award-winning, board-certified female plastic surgeon who specializes in Natural Breast Augmentation, Breast Reduction, Facelift, Tummy Tuck.