Benefits of Earlobe Reduction Surgery
Published on March 21, 2018 by Elsa Raskin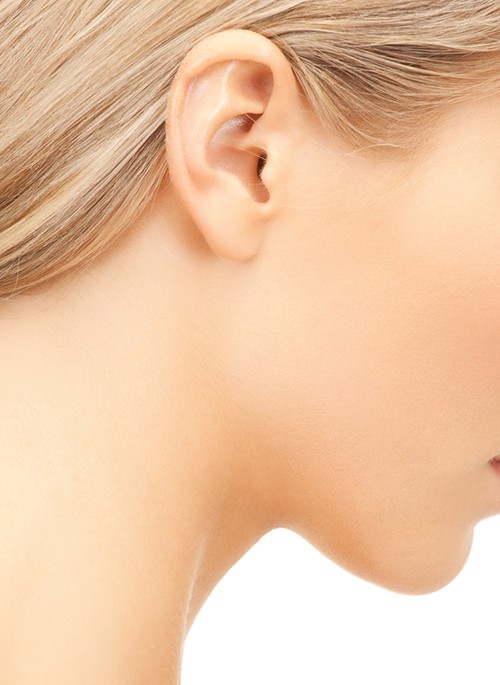 When most people think of cosmetic surgery, they often think of larger and more generalized areas of the body. However, when you are unhappy with even just a small part of your body, such as your earlobes, the effects can be monumental. The psychological impact of disliking any part of your body can affect your self-esteem, along with your personal and even professional relationships.
Fortunately, cosmetic surgery means that there is no need to live with features that make you feel self-conscious or uncomfortable. Earlobe reductions may not be the most commonly requested plastic surgery procedure, but it can still transform how you feel about yourself, restoring your confidence and self-esteem.
About Earlobe Reduction Surgery
Ears come in all shapes and sizes. Unfortunately, some people find that they have abnormally large earlobes that look out of proportion with the rest of their face. However, this isn't the only reason why some people turn to earlobe reduction surgery. There are several other factors that can affect the appearance of this part of our ears.
Aging: Aging also causes our skin to sag. This is because the natural production of collagen and elastin that keeps our skin taught and supple slows down. As such, our earlobes tend to lengthen and become larger as we get progressively older.
Ear jewelry: Heavy earrings or trendy, disc-shaped earrings called 'stretchers' also cause stretching of the earlobe. Over time, the skin will lose its natural elasticity and will not be able to spring back into position. This could see you left with overly large, stretched and droopy lobes.
How is Earlobe Reduction Surgery Performed?
Earlobe reduction surgery is very simple and straightforward and takes around just 30 minutes per ear. The procedure is performed under local anesthetic, and while you may feel some movement and light pressure on your ears, you should not be in any discomfort and you will be awake while the surgery is carried out.
The incisions made during the procedure are made into the crease between the earlobe and cheek. This helps to ensure that the small scars are hidden and virtually invisible in the crease. A small part of your overstretched earlobe will be cut away, and your surgeon will then put the lobe back together, ensuring that the shape and size is in proportion with the remainder of your face, and in the case of the second ear, as symmetrical as possible to the first.
The lobe is closed using small, dissolvable sutures which will disappear around 5 to 7 days after your procedure. Provided there have been no complications, you should be able to leave as soon as the procedure has been completed.
Recovery from Earlobe Reduction Surgery
The simplicity of the surgery means that the recovery period is also usually short and straightforward. You will be given specific aftercare instructions from your surgeon and these should be followed carefully. You should expect to wear a sports headband at night for at least a few days, as this will protect the wounds while they heal. We would also recommend you sleep with your head slightly elevated, as this will help to prevent further swelling. Most patients find that they can return to work in less than a week.
Benefits of Earlobe Reduction Surgery
Obviously, the biggest advantage of earlobe reduction surgery is that it can transform the appearance of your earlobes. This can make them appear smaller, in better proportion, and more symmetrical. It can even make you look younger, since longer, saggy earlobes are associated with older age.
Another benefit of earlobe reduction surgery is that it is minimally invasive and requires little downtime, meaning virtually no interference in your busy life. Discomfort is also minimal and can be eased using over the counter analgesics.
With earlobe reduction surgery, you can not only learn to love your lobes again, but you can also experience an improvement in your confidence and self-esteem that helps you to love your whole self, earlobes and all.
For more information on earlobe reduction surgery, or to schedule your consultation with Dr. Raskin, call our office today at 203-861-6620.