What is involved in a Mommy Makeover?
Published on April 29, 2019 by Elsa Raskin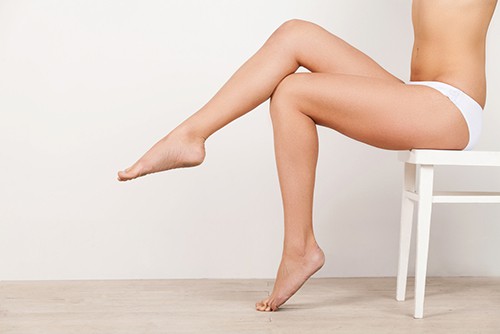 Becoming a new mom is hard enough without dealing with the consequences that having a baby causes for your body. Although initially, you will be too busy bonding with your new son or daughter to give too much thought to your appearance, all too soon you will probably find that having a baby has left you with a body that is very different to what you are used to. If you are less than satisfied with your post-baby appearance, it can be frustrating and upsetting.

Dr. Raskin is delighted to be able to offer female patients the opportunity to embrace a total body transformation that takes their appearance back to their pre-baby days in a process known as a 'Mommy Makeover'.
What is involved in a Mommy Makeover?
A Mommy Makeover is a term given to a single cosmetic surgery within which several different cosmetic procedures are included. These procedures are three of the most commonly-requested surgeries by women in the years after becoming a mom.
Tummy Tuck Surgery
The abdomen undergoes the most obvious change during pregnancy, swelling to a considerable size to accommodate a woman's growing baby. This causes the skin to stretch, and after delivery, many new moms are left with an abundance of excess skin, sagging and stretchmarks, even after they have lost their baby weight.
Unsurprisingly, a tummy tuck is the most sought-after cosmetic procedure for women who have been through pregnancy and childbirth. It works by tightening the abdominal muscles and pulling the skin tight across them so that your abdomen looks smoother and flatter. Excess skin is removed and you are left with a midsection that is much more toned and youthful in appearance.
Breast Lift / Augmentation Surgery
Most women know that their breasts undergo considerable change during pregnancy and nursing. Engorgement in relation to weight gain and milk production and then loss of volume after mean that many women are left with loose, excess skin and sagging breasts that make them feel self-conscious. Breast lift surgery can reposition the natural breasts so that they sit higher on the chest. This makes them look fuller, perkier and more youthful. However, some women also decide to restore the volume of their breasts with silicone or saline implants. These can boost breast size by several cups and is usually performed in combination with a breast lift.
Liposuction
Our bodies tend to have an uncanny ability to hold on to fat in the areas that cause us to be most self-conscious – in particular the stomach, hips, thighs, buttocks and upper arms. Often it doesn't seem to matter how hard we exercise, we still experience pockets of stubborn fat that just won't improve, even after we reach a weight that we are happy with. This can be incredibly frustrating.
In these circumstances, many women (and indeed men) turn to liposuction – a cosmetic procedure that breaks down the fat and removes it using suction. After having a baby, liposuction can help to remove those areas of your body that seem to be holding onto excess fat.
Why choose a Mommy Makeover over having the procedures individually?
There is a very good reason that these different procedures have been combined into one surgery and this is that it enables busy moms to address the three key areas of their body that they tend to dislike the most after having a baby in just a single surgery. This means:
One pre-surgical assessment
Only one general anesthetic needed
One recovery
The single recovery is often the most important for moms. When you have children to look after, a house to run and potentially also a job to go to, finding time for yourself can be incredibly difficult. When you combine all of these surgeries into one, you will only need to find help to support you once. This is often considerably easier than arranging for partners to take time off of work and family/friends on board to assist with the children and running the house multiple times. If you work, you will only need to take one block of leave.
In addition to these functional benefits, when you choose a Mommy Makeover you will be able to start enjoying a totally transformed appearance at once, rather than seeing slow and gradual improvements. If you've for a special event coming up, or even if you just don't want to wait, a Mommy Makeover can help you to feel happier with your body in just a single surgery.
If you have further questions about the Mommy Makeover process, or if you would like to schedule a consultation to check your suitability for this popular female cosmetic surgery, please don't hesitate to contact our offices where our discreet and reassuring team will be happy to help.