Butt Lift
Conveniently located to serve the Connecticut, New York, and the Tri-State area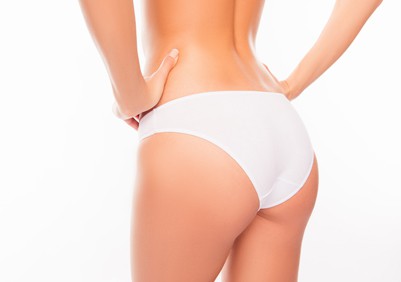 Have you noticed some unwanted sagging in your behind? If so, know that this is a common issue among many people. A butt lift is a cosmetic procedure that lifts and enhances the overall appearance of the buttocks. While a butt lift is not intended to add volume, it is often done in conjunction with a butt augmentation. Individuals who undergo this procedure are focusing on removing excess skin and fat while also repositioning existing skin order to create a better shape.
Why People Choose This Procedure
There are a variety of reasons that a person may choose a butt lift surgery. As we naturally age, our skin loosens and changes which can make the buttocks appear flabby or saggy. Additionally, things such as excessive sun damage, genetics, or fluctuations in weight can have an impact on your overall skin elasticity. Common reasons people elect butt lift surgery:
The individual is a normal weight, but the skin will not contract properly following a liposuction procedure
The individual is at a normal weight but would like to see an adjustment to the lower portion of their body
If you've lost weight, but are not maintaining that weight for at least the past year
However, in some instances, a butt lift may not be the appropriate choice. A surgeon may warn against this procedure if you meet the following criteria:
Suffer from certain heart disease or have diabetes
Plan to lose a large portion of weight
Use nicotine
Have a certain mental health condition
Have a BMI that is greater than 32
What to Expect During the Procedure?
The surgeon will make an incision along the lower back from one hip to the other. The excess skin that is located below the incision site will be pulled up, lifting the buttocks simultaneously. Any excess skin or unwanted fat is removed at this time. Patients should expect the procedure to last between 2-5 hours.
Recovery Process
The incision site will be protected by a surgical dressing. Drains are usually used to drain out excess blood or fluid and help keep swelling to a minimum. Patients should expect moderate pain which will be controlled by intravenous pain medication followed by prescription medications to help ease the pain at home. You'll be given an antibiotic to help keep infection risk low.
A few days after the surgery, you'll begin wearing a support garment which you'll have to wear for the following few weeks. The intent of the garment is to reduce fluid buildup and assist in a speedy recovery.
You'll want to avoid strenuous activity, but you should not remain sedentary for too long as this could delay recovery time.
Potential Side Effects
As with any type of surgery, there is a level of risk that every patient should take into account. When you rely on the expertise of a skilled surgeon, risks and complications are low, but may still happen. Potential side effects may include:
Scarring
Blood clots
Deep pain thrombosis
Chronic pain
Excessive bleeding
Skin or fat necrosis
For a total list of risks, please discuss with your elected surgeon. Your current medical condition and lifestyle factors may influence the chances of risk or complication occurring. Your doctor will have more insight based on the particulars of your situation.
"MY EXPERIENCE WAS EXTRAORDINARY"
"I was seen in the office within 1 week of my call and likely could have been seen even soon had my schedule permitted. The office staff was friendly and accommodating. I was greeted by Dr. Elsa Raskin with a warm and genuinely friendly welcome. She took measurements and offered several options based off of desired results that I provided to her that were photos found online. As a professional in the surgical field, I can confidently say that my experience in the surgical center was extraordinary. I felt tended to as if I were the only patient having surgery that day. The nurses in the pre-op and recovery room, as well as OR staff and anesthesiologist, were amazing."
Overview
If you're unhappy with your buttocks and would like to know more about your options, please reach out to us. We are more than happy to walk you through the various stages of this procedure and answer any additional questions you may have. Contact our office today to schedule your consultation.