Physical and Emotional Benefits of a Mommy Makeover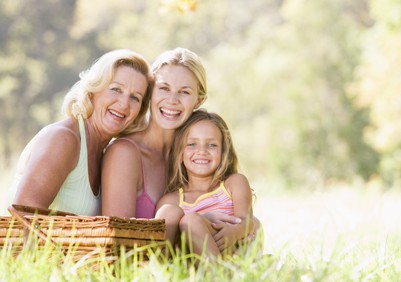 A mommy makeover is arguably one of the most popular female cosmetic surgeries of the decade. This innovative procedure combines three of the most sought-after cosmetic surgeries requested by females after they have had a baby. These are breast lift/augmentation surgery, abdominoplasty and liposuction. While these can be performed as individual procedures, by combining them into a single surgical operation in a mommy makeover, not only can the patient achieve a total body transformation in one surgery, but she only has to factor in one recovery period – something which is extremely appealing when you are trying to raise a family.
When you have children, it becomes easy to lose your identity. You become a mom first and the responsibilities that ensue can be overwhelming. However, it is important that you do take the time to remember who you are beneath the mom label. Sometimes one of the easiest ways to do this is to get your body back to how it was before you had kids. This is just one of the advantages to choosing a mommy makeover.
Physical benefits of a Mommy Makeover
Unsurprisingly, there are a range of physical benefits associated with a mommy makeover procedure. These are often the main reason that women choose to undergo surgery and include the following:
Perkier, more youthful breasts
Pregnancy and nursing can take a huge a toll on your breasts. The sudden loss of volume, combined with stretched skin, can lead to sagging and dropping that leaves your confidence and your breasts somewhat deflated. Breast lift surgery can remove excess skin and move your breasts higher onto the chest wall, restoring them to a more youthful position. The changes can even cause your breasts to look fuller than before, but if you are still concerned about lost volume, a lift can be combined with breast augmentation surgery during which implants or fat will be used to physically increase the size of your breasts.
A flatter, smoother abdomen
Whether your pregnancy belly was high and tight, low and loose or somewhere in between, chances are you have been left with some degree of excess fat and skin that is causing you to feel unhappy. If your stomach muscles have separated, it may be difficult or impossible for you to fully regain your figure. A mommy makeover abdominoplasty not only removes loose skin, also tightens abdominal muscles to give you a smoother, leaner and flatter midsection.
Wave goodbye to the wobble
We all know that diet and exercise is the magic formula for weight loss and to improve your figure. Unfortunately, most people still have areas of their body that simply won't tone up regardless of how much effort they put in. Liposuction is a key element of a mommy makeover and can remove those stubborn pockets of fat that are causing you to feel frustrated with your appearance.
Emotional benefits of a Mommy Makeover
While the physical benefits of a mommy makeover may be more obvious, it is imperative not to underestimate the emotional perks that patients experience following this popular cosmetic surgery.
Greater confidence
By far the biggest emotional benefit of a mommy makeover is the boost in your confidence and self-esteem. Feeling unhappy with your body can cause your self-worth to take a serious nose-dive. However, after a mommy makeover you will be able to revel in your new and improved appearance. Patients regularly experience the confidence to wear the clothes that they want to, to pursue new opportunities at work or in their personal lives, to take greater enjoyment in their private relationships and to see what happens when they start saying 'yes' more.
A reminder that YOU matter
Moms spend so much time and energy caring for others that at the end of the day, there is very little left in the tank for self-care. Nevertheless, making time for yourself and feeling good about yourself is essential if you are to enjoy a happy, fulfilling life. When you choose to undergo a mommy makeover, you are taking the opportunity to put yourself first in a way that will enable you to feel both physically and emotionally empowered, and this will mean that you are better able to care for those around you. After all, you can't pour from an empty vessel.
Your improved mood and attitude will rub off on those around you
When you feel low about yourself, chances are that your mood reflects your negative feelings. When this happens, it can change the emotional climate around yourself and this can affect everyone in your household and beyond. It can be unpleasant to spend time with people who have a very negative outlook. However, when you have a mommy makeover, your improved confidence and self-esteem will lift your overall mood and make you happier – and this in turn will make those around you happier too. Smiling is contagious and your positive attitude will influence those around you.
If you would like to know more about the physical and emotional benefits of a mommy makeover in Greenwich, our discreet, friendly and understanding team would be happy to help. Please call us at 203-861-6620 and let us help you rediscover your pre-baby body and mindset.