What is involved in Profound treatment?
Published on March 20, 2019 by Elsa Raskin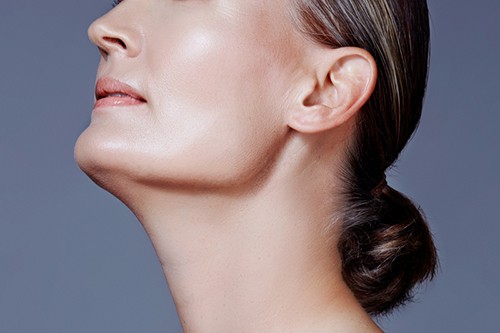 No-one wants to look older than they really are. Unfortunately, for some people, the signs of aging arrive much earlier than we expect. This is often down to a combination of factors, from genetics to the lifestyle that we lead. As you might expect, accelerated aging can be frustrating and upsetting. Nevertheless, you may not be prepared to go under the knife and opt for a surgical facelift to reverse the thin, sagging skin, lines and wrinkles that are causing you concern. Fortunately, there are a range of non-invasive alternatives. One of the most successful cosmetic facial treatments available is known as Profound.
Profound is a cosmetic skin tightening procedure that has been hailed as the new 'gold standard' of non-invasive facials. This RF energy-based treatment can transform the skin on your facial, making it appear much smoother, tighter and younger than before. In fact, the results of Profound are so impressive that studies have shown that the procedure produces one-third of the effect of a surgical facelift.
How does Profound work?
Profound is a revolutionary treatment that uses microneedling to deliver radio-frequency energy into the skin in order to stimulate the production of collagen, elastin and hyaluronic acid – the building blocks that keep our skin healthy and in smooth, supple condition. Profound uses heat delivered through RF energy at specific temperatures to cause controlled damage to the lower layers of the skin. This damage prompts the body to heal itself, something which requires these essential naturally-occurring substances.
As we get older, our natural production of collagen, elastin and hyaluronic acid dramatically decreases. This means that our skin becomes less smooth and elastic than it once was. Instead, it can become dry, loose and begin to form lines and wrinkles. In severe cases, you may even notice moderate sagging, particularly below the eyes and on the lower half of the face. However, by encouraging the growth of new collagen, elastin and hyaluronic acid, it is possible to reverse these effects.
The new skin that forms as a result of Profound is much tighter and smoother than before. This can improve the appearance of your skin and face, as well as also creating better facial definition, helping you to look younger and more radiant.
What is involved in Profound treatment?
Profound is simple, effective treatment that can be performed in less than an hour. Firstly, your cosmetic specialist will give you a local anesthetic. This will ensure that you aren't in any discomfort during the procedure. The handheld Profound device has a disposable cartridge, meaning that each is disposed of and a new cartridge is used for each patient. This contains hundreds of ultra-fine needles which will penetrate the skin to a specific depth and deliver a pre-determined heat into it. Your specialist will target the chosen areas with the Profound device. The treatment will normally take less than an hour.
What happens after Profound treatment?
After your treatment you will find that your face feels tight and swollen. Many people compare the appearance and feel of their face to mild/moderate sunburn. You will be advised to go home and rest, ensuring that you drink plenty of water to stay hydrated.
Most patients can return to their usual routine the next day. Any remaining redness, swelling or bruising from treatment can typically be covered with cosmetics within 48 hours.
How long does it take to see the results of Profound and how long do they last?
Since Profound stimulates the production of new skin, it can take a number of weeks for the results of your treatment to become evident. Most patients report the initial improvement becoming visible around 6-8 weeks after the procedure. However, because collagen and elastin require time to develop fully, optimal results can take as long as 6 months from the date of your Profound treatment.
Every patient is unique, and this means that the longevity of results from Profound, as well as any other cosmetic treatment, can vary. Many patients find that they are able to maintain the results of Profound for around 12 months before undergoing a further procedure.
If you would like more information about Profound, or if you would like to schedule a consultation with our discreet and professional team to discuss your candidacy, please contact our offices.